Kathmandu is not just Nepal's capital; it's the soul of this magnanimous nation of divine landscape and cultural heritage.
A trip to Nepal can't be regarded as complete without visiting Kathmandu.
Packed to capacity with scenic beauty, breathtaking trails, temples, and exotic wildlife, Kathmandu is a delight for passionate tourists in its unique sense. While almost all travelers to Nepal inescapably stop in Kathmandu, a few days set out to explore the diversity of the city itself will only add to your pleasant memories about traveling to Nepal.
While most travelers are drawn to Nepal by its cultural heritage, the tranquility of its modest yet mesmerizing countryside, and the magnificence of its sky-scraping mountains, there's a wealth of beauty sitting right in the heart of Kathmandu. However, Kathmandu's aura of elegance has several distinct colors and diversity.
In general, Nepal and Kathmandu are heights of exotic adventure, serene landscape, and modest countryside. However, following the earthquake that shook Kathmandu in 2015, the most appropriate words to define Kathmandu are resilient and determined.
Relief efforts from around the world reached the city in large numbers, and while Kathmandu isn't the same to it used to be before the quake, what brings people to this marvelous city persists, i.e., charm, character, and vibrant ethnicity.
If excitement is what you are in quest of, Kathmandu will do well not to disappoint you! Exploring Kathmandu along with its neighboring areas may take weeks, however, with Kathmandu itself having a wide range of attractions to crave for, it makes sense to narrow down your visit slightly.
Here's a list of the top 4 breathtaking activities to do in Kathmandu:
1. The Holi Festival
Kathmandu submerges into multiple hues during every spring to celebrate the vibrant Holi Festival.
The Holi is a festival celebrated all over India and Nepal. Dedicated to the ancient Indian mythology, the festival of Holi is celebrated with a grand zest and zeal by people of all ages across Kathmandu by throwing water balloons and colorful powder at each other, with a sense of excitement and great fun.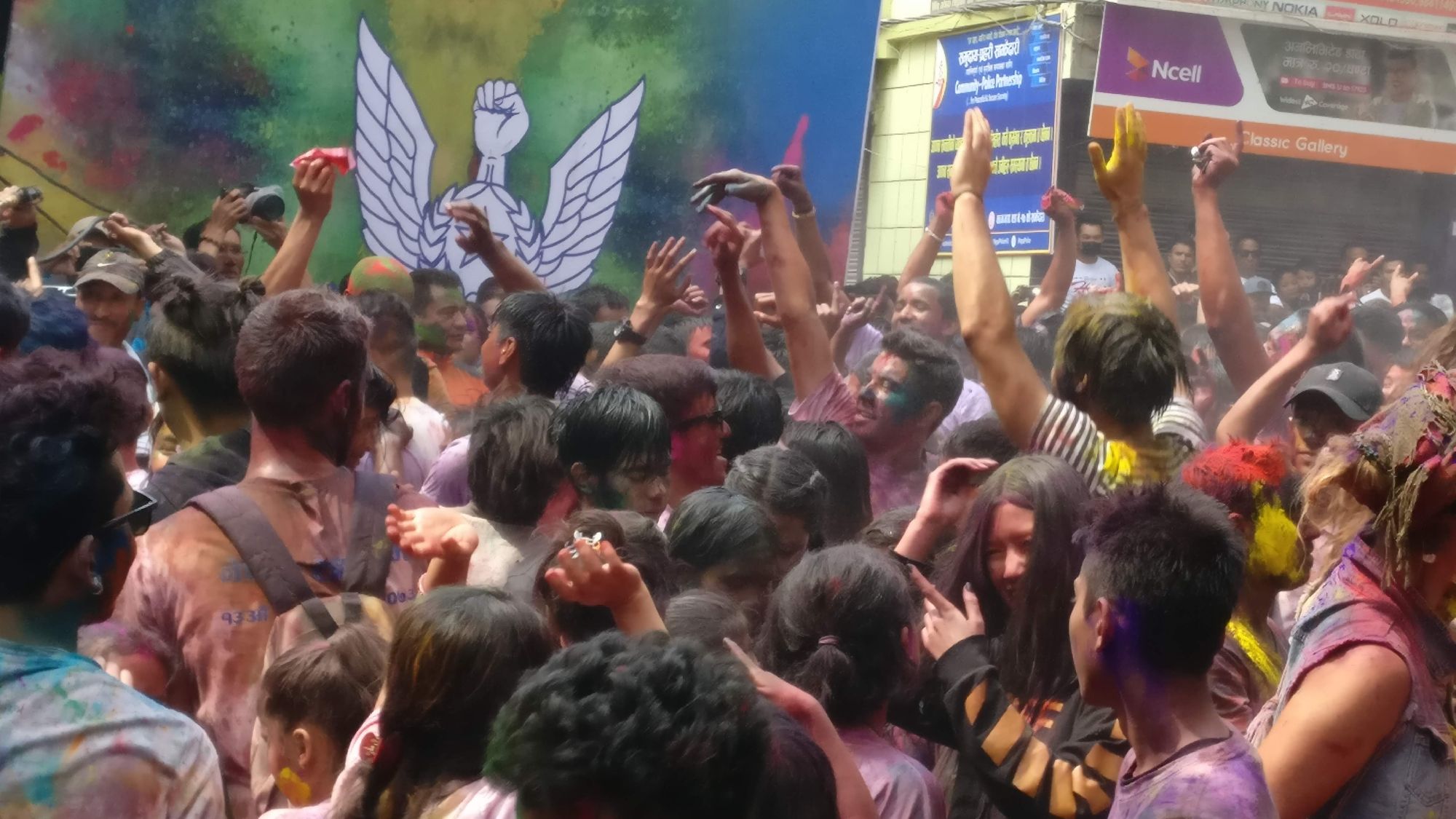 Things to do in Kathmandu during the Holi Festival
Foreigners are free to join the festival, but remember that your clothes will never stay the same – and astonishingly, you won't mind it at all. You can expect to have a great time playing with different colors; getting your clothes, hair, and skin completely covered with them.
Remember to take along a waterproof camera, and head towards Dubar or Thamel Square to witness some of the craziest things happening in Kathmandu on the festival of colors.
2. Visit Swayambhu Temple to Explore the Monkeys
Nicknamed the Monkey Temple, the Swayambhu Temple is a delight for both who are fascinated by the scenic beauty of hills and the sublime towering trees, and those who love animals, monkeys in particular.
While several people avoid visiting the temple due to the presence of a lot of monkeys out there, they are one of the most important reasons behind the temple's extreme popularity.
Also, it is a favorite tourist attraction due to the excellent views of the Kathmandu valley. Situated in the west of central Kathmandu, the Swayambhu Temple is a must visit, even if you don't do well in the company of monkeys.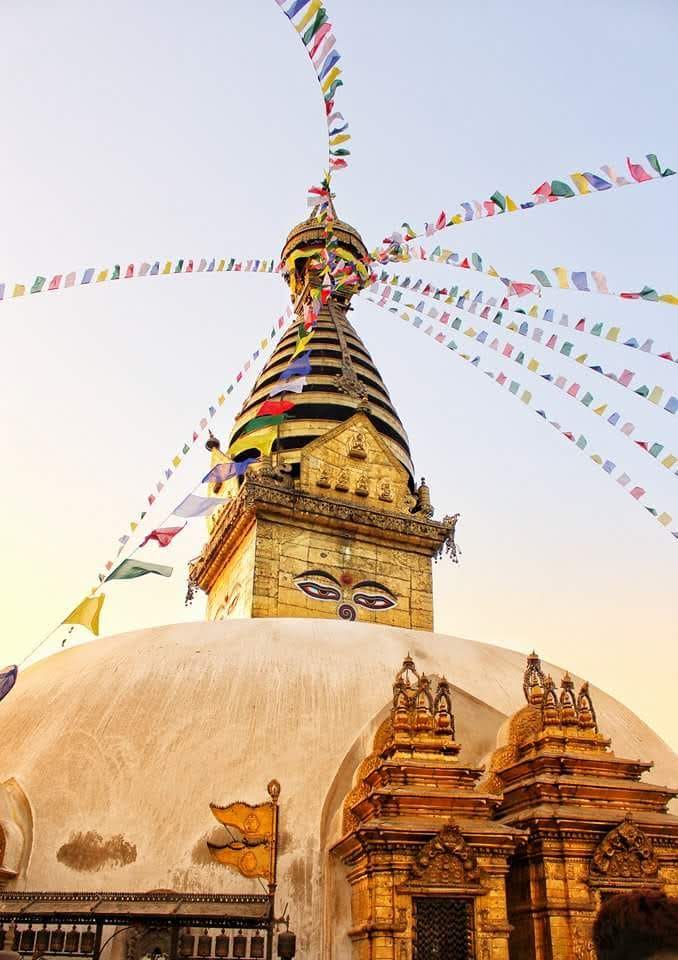 Things to do in the Swayambhu Temple
Passionately climb a large number of stairs, and get rewarded with an immaculate panorama of Kathmandu as well as the environs. If you are fortunate enough to be present there on a bright morning, the Himalayan Range west and north of Kathmandu will be visible. There's nothing more pleasing than merely staring at those majestic mountains and the valley.
The Swayambhu becomes all the more phenomenal due to those lively monkeys.
If you don't succumb to crippling fear in company of the hordes of these "adorable" creatures, the Monkey Temple will delight you beyond boundaries. Watch them hang out freely in a beautiful spot waiting for that perfect click to get captured unhurriedly.
Admittedly, even when monkeys are quiet and calm, they are still cute and picturesque like anything.

3. Momo Mania
It won't take a visitor to Kathmandu long to figure out what a momo precisely is and how essential they are for daily survival in this part of the world. Momos are Nepal's reply to dumplings. These steamed buns, stuffed with a variety of meat, vegetables, or cheese, are a hot favorite snacking option here. They are necessarily a staple in most tourists' diets when visiting Nepal.
Every year, momo shops across Kathmandu hear the hollers for more and more momos, and they do well to pamper their taste buds often with a one-day extravaganza.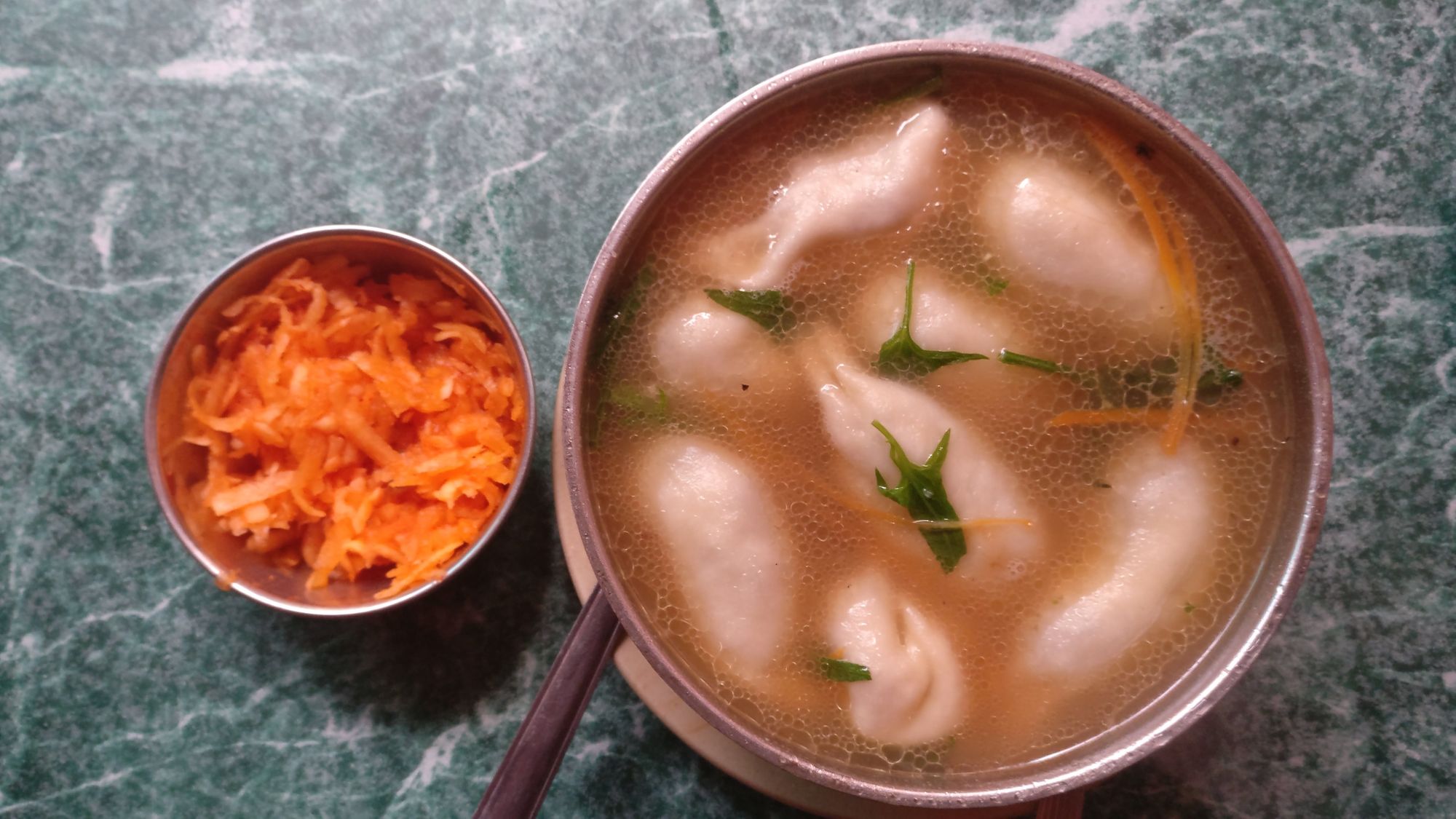 This exciting event in Kathmandu flaunts unlimited momos, live music, a momo-eating competition, free drinks, and a lot more.
In Kathmandu, eating out is an essential and preferred part of life. As a result, gorging on some yummy momos is one of the most exciting things you can do in this city. The highly sought-after Momo Mania event in Kathmandu embraces this gluttony to perfection. No matter you attend the carnival or not, you will relish eating momos here.

4. Club Hopping in Thamel
Do you think your clubbing days are gone? You must have surely never visited Thamel. The nightlife of Thamel can necessarily tempt you back into the fad.
Widely known as the backpacker's district of Thamel, this region is bustling and crowded with foreigners.
Though it can be slightly off-putting, Thamel is packed to capacity with bars and restaurants and is, therefore, the beer hub of Kathmandu.
Therefore, it is just the perfect place for you - and the only one in Kathmandu - if you fancy an exciting night out.
Clubs and bars range from all sizes and types. However, unlike the majority of backpacker districts the world over, Thamel is also the hot neighborhood and hotspot for local Nepalis.
Therefore, mixing with characteristic Kathmandu hipsters will make you feel like dancing through the night.
The bottom line
Most travelers don't explore everything Kathmandu has on offer in their rush to reach the mountains and discover the 'real' Nepal. However, the city deserves a day or two to be spent exploring its nightlife, clubs, momos, monkeys, and more.
Kathmandu is the heart of Nepal, and your journey to this part of the world can never be considered complete without visiting the diverse and picturesque attractions of this city.
Enjoy your time exploring the attractions discussed in this post, and if you have a few extra days, you may try visiting a few more tourist highlights around Kathmandu such as a sunset trip to Boudha.