Everyone has a desire to travel the world and are excited about their next trip. Trip planning is a daunting task. So, getting confused and disorganized is common while planning for the trip.
One may have lots of question:
Where to begin? How to start? What's step one? What's step two? And many more.
If you are planning your next trip soon, here are the 18 steps of the trip planning process, which can help you to develop an efficient plan and inspire you for your next vacation.
How can you plan a trip?
Step 1: Choose a destination
Step 2: Decide the length of your vacation
Step 3: Will you go on solo travel? Or with someone else?
Step 4: Do research on costs and expenses
Step 5: Start saving money
Step 6: Get a travel rewards credit card
Step 7: Find an ATM card that doesn't charge fees
Step 8: Stay focused and motivated
Step 9: Check for last-minute deals and discounts
Step 10: Take care of any country-specific requirements
Step 11: Book your flight
Step 12: Book uour accommodation
Step 13: Plan some activities
Step 14: Automate and manage the bills
Step 15: Notify your credit card companies
Step 16: Pack wisely
Step 17: Buy travel insurance
Step 18: Enjoy your trip
Let's go on.
Choose a Destination
Defining a set of goals makes your things achieve effectively. Likewise, if you are planning for a trip, defining your destination is essential. It is the first step in planning a trip, and it gives you a definite goal. The selection of the target for the journey makes clear about your dream and desire to travel. Without starting with this first step, you may be wondering how to plan a trip forever.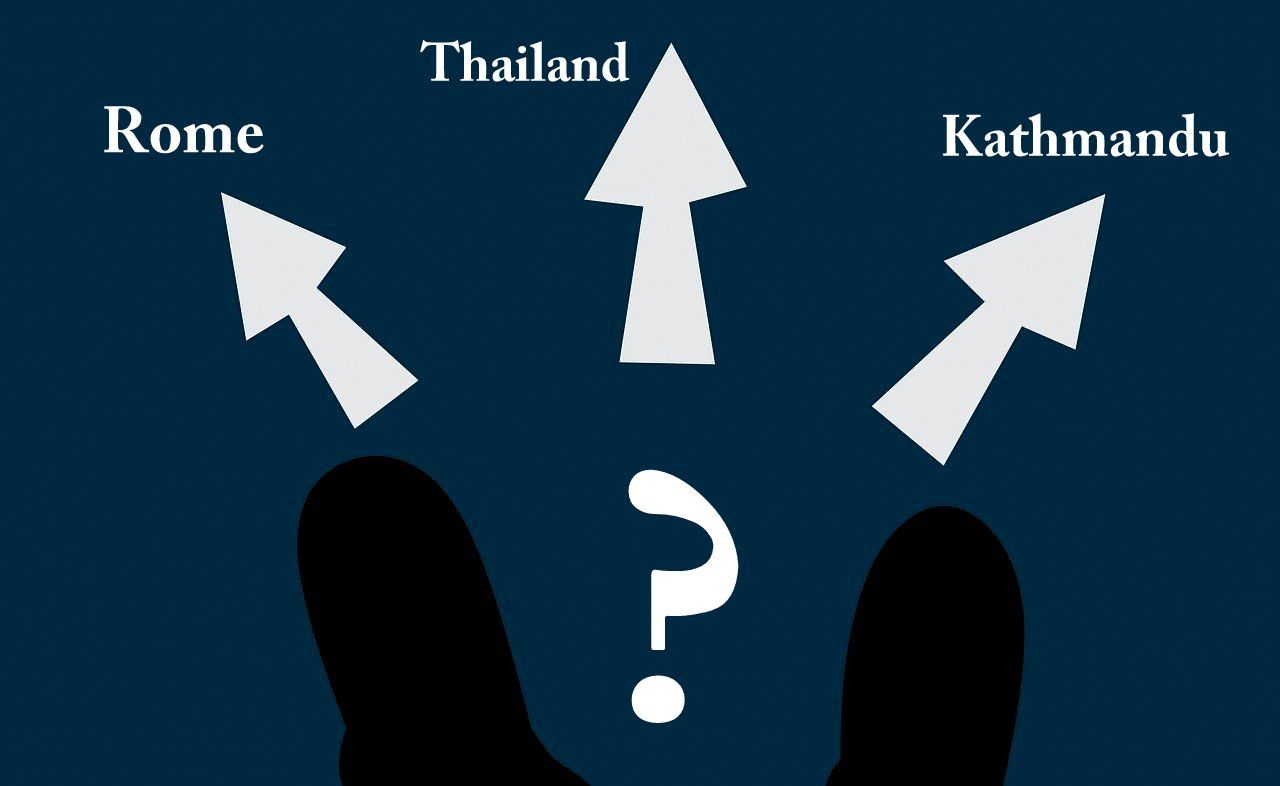 Most people make their desire for a trip limit in their idea only. They keep on talking about traveling without making a fixed decision."Never say you are going; say where are you going." Deciding a destination is significant, as it gives you a definite goal. It will be easy to work on a specific target. So, it is essential to decide where you want to go.
Suppose; It is more clear saying, "I am traveling to Kathmandu this summer." than "I'm traveling Asia." Or" I'm going on a trip." .It means the person had decided his destination.
Start with planning a trip to "somewhere" without wasting time and resources. Choose a target and collect the information. Deciding the destination helps you to achieve your travel dream.

2. Decide the length of the trip
On deciding the destination for the journey, many of us are worried about the cost of the trip. Without knowing how long we're going away, it is almost impossible to estimate the cost of the plan. So, to get the answer about the price; first, we need to know how long your trip will be.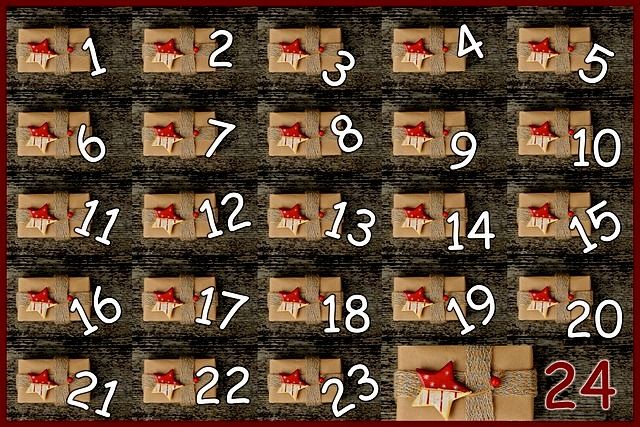 It's time to answer:
How long are you going away? A week? A month? A year?
The length of your trip decides how much money you need. It would help if you spent some time determining it. After you choose the specific destination for your trip, now, add "for X days."
For example: "I'm going to Kathmandu for a week." It makes you clear about how long you are planning for and how much money you will need and to save for the trip. It helps in making your target achievable.
The professional barriers or some work issues determines the length of the vacation of some people. Whereas other cases such as visas or savings also determine the length of the journey. The duration of the trip may be long or short, But, firstly, it is essential to know the range of the journey for processing the rest of the trip plan.
3. Are you traveling solo or going with someone else?
Another important decision that you'll need to make is whether you're traveling alone or with someone. Both are great options — and it depends upon the choices of people. Some may prefer solo travel, and rest may go with someone else.
Solo traveling is starting the travel alone without any friends. Having said that doesn't mean you are going to be alone throughout the trip. You will meet so many fellow travelers like you. Traveling solo is the freedom to go anywhere you want. You don't need to compromise or decide with other people. You can move on your plan and travel wherever and however, you want.
Another thing; Planning everything yourself may be a little difficult if you're new to trip planning.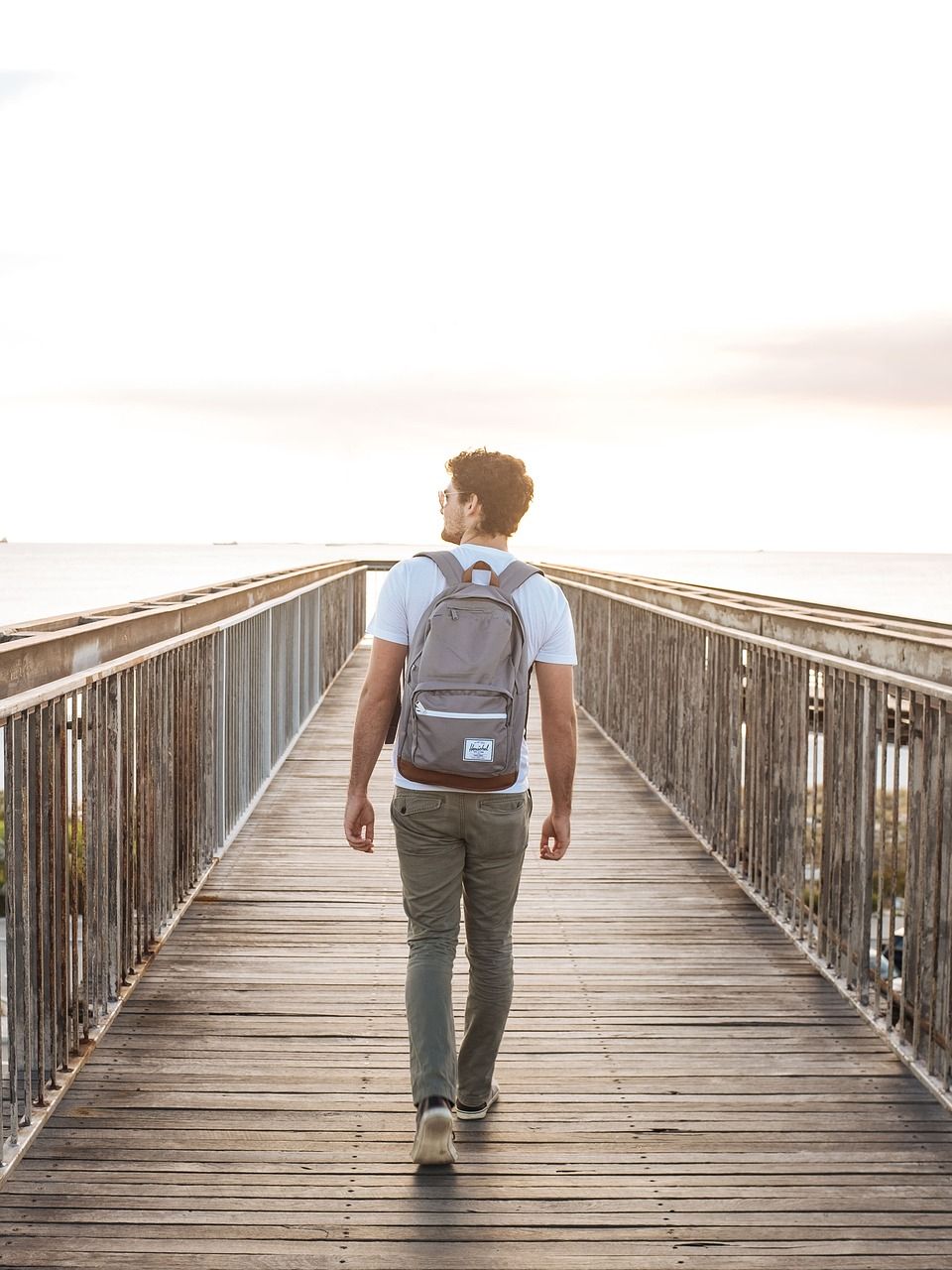 Traveling with someone is you have someone to share your trip and will help you in planning. It will make researching easier, and you'll have someone to spend quality time with on tour. However, it would be best if you compromised sometimes. It may be meals or activities or accommodation. It depends on you and your travel partner.
Hence, no answer is wrong. Everyone has choices and opinions.
I've many incredible trips with my friends. I had not tried a solo trip yet. Over the years, we'll have the chance to try both. But for now, Are you traveling solo ? or with someone else?
4. Do Research On Costs And Expenses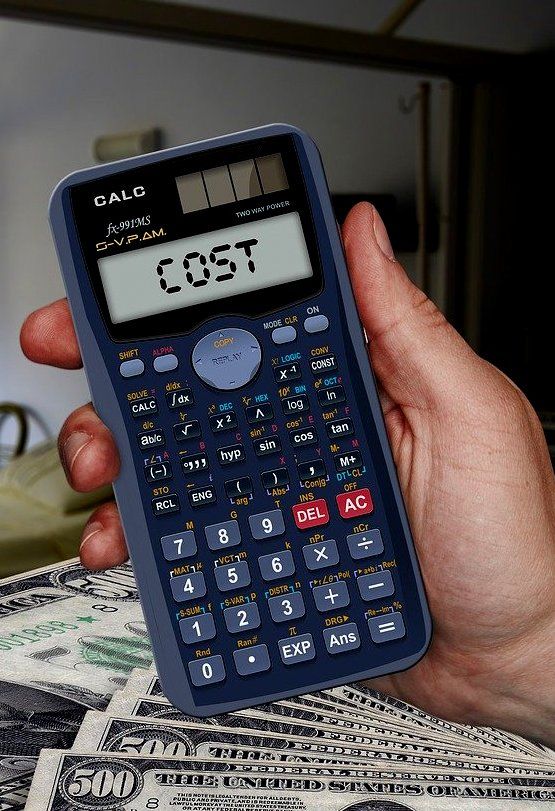 Now.it is time work regarding the cost after deciding the destination and length of stay. It isn't easy to research how much money do you need for the trip without learning more about the goal. Your style of traveling you want will help in determining the cost of the trip.
a. Will you go on a backpack or stay in luxury hotels?
b. How much are you spending on hostels, hotels, restaurants, and attractions?
Travelers planning to stay in high standard resorts, hotels, and eat expensive foods are going to spend more money.
Budget travelers who choose to stay in hostels and eat in budget foods are likely to spend less. Deciding on a traveling style will allow you to estimate how much your trip will cost. The overall cost includes the cost of hotels, restaurants, attractions, activities, hostels, etc.)
Knowing the information will let you trip plan go forward. Here is how to research costs:
One can determine their trip cost following some useful tips:
Buy a guidebook of the destination
You can begin with my travel guide section
Query on community websites or forums, chat online on a Facebook group that discusses pricing in a specific destination.
Do Google search for the prices of particular things you want ( items, accommodation, or attractions)
Read related blog posts on travel websites.
Researching enough information is a binding estimate of your trip's overall cost. Due to the internet and technology, it is easy to get online information regarding prices for restaurants, attractions, activities, hostels, and groceries in locations around the world.
Don't hurry in your planning process without estimating the cost appropriately.
I am planning for Thailand for 10 days and need $50 a day (excluding flight), my vacation will cost $550 in total for your trip. (Note: Keep some extra cost because it's good to have spare)
If you estimate this way, it makes us clear about the goal when planning and saving for the trip. You won't move on the planning process of the journey if you don't determine this process, and you will keep wondering how to plan a trip.
5. Start Saving Money
Now, it's time to collect that amount of money you calculated before. Firstly, we need to know about our income and expenses. So, make a detailed list of your weekly and monthly expenses-and how/where you can cut-off.
People generally spent money on small purchases daily, which is not so necessary, and the expenses are not noticeable. It may be on snacks, coffee, drinks, street foods, and many more, which add-up our daily expenses.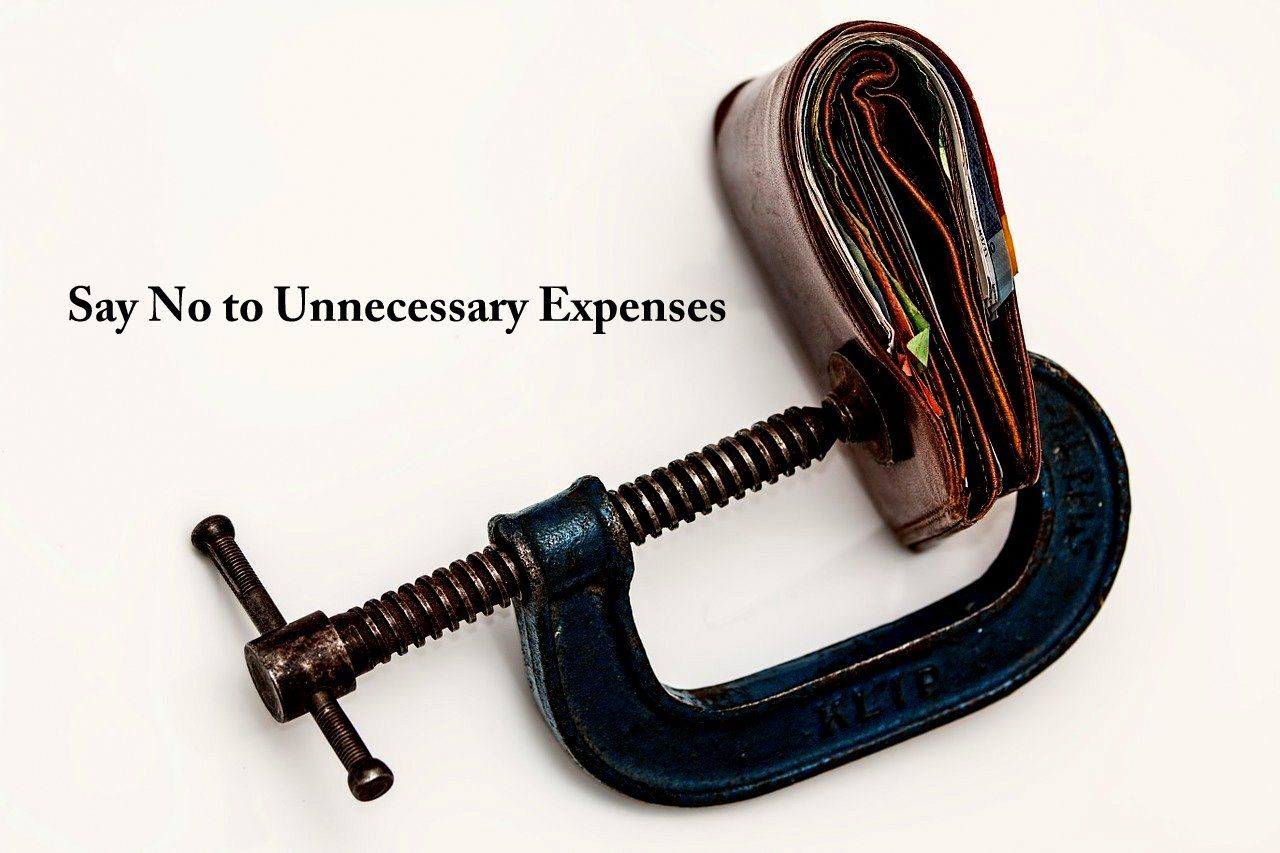 However, people may overlook the overall cost of the trip comparing to the small expenses. But, we must know that each dollar/penny counts. So, it is necessary to cut-off the unnecessary costs, and you know how much money is possible to save.
It's a great idea to breakdown your required savings into a daily amount. So, we will feel natural to save less.
For example, Your overall cost is $550 for a Thailand trip, and you're going in five months, you'll need to save around $3.67 per day. I guess we can find a way to save $3.67 per day. Of course, It costs to my daily tea.
6. Get a Travel Reward Credit Cards
Every credit card includes some added benefits. Cashback rewards & discount offers are available in the credit card payments. Nowadays, they also offer travel deals. When it comes to planning for the trip, it's essential to sign up for some of these travel credit cards to receive the travel benefits.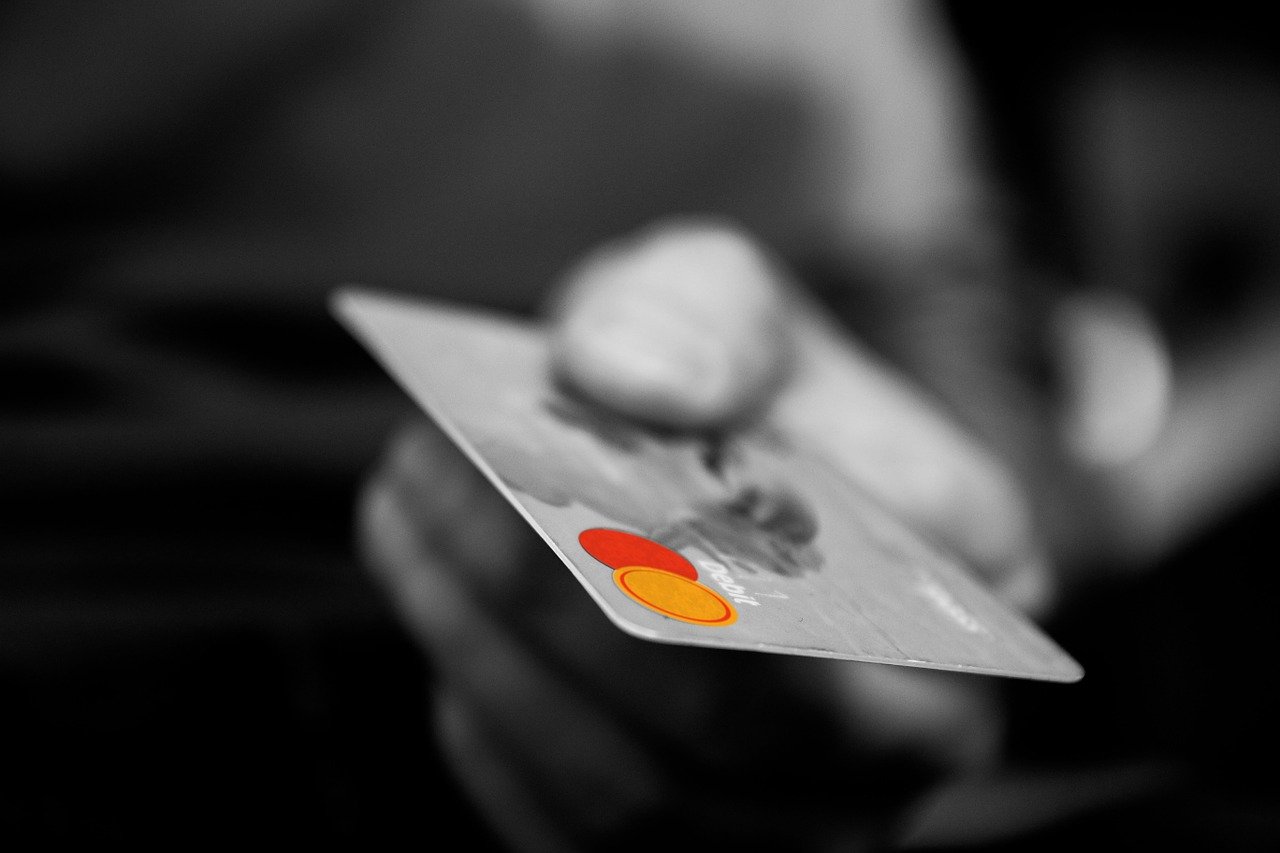 Credit cards are offering free hotel stays, discounted flights, restaurant deals, and more. Many cards provide mileage offer in their flight programs after you exceed their spending requirements.
It is not necessary to apply for every credit card. You can sign up for the card according to the rewards of your needs and preference. Sign up for the tags associated with the airlines to sign up for a mileage offer. Apply for the hotel cards for hotel offers.
Utilizing the credit cards could make the difference between a week-long vacation and years of travel through the travel offers and cut-off.
Step 7: Switch to No-Fee ATM Cards
You're going to need cash if you are traveling abroad. There are so many countries in this world, and places that don't accept credit cards and money is still king of the market. So, you have to use ATM to withdraw the local currency, and you are charged with ATM fees.
Using such ATMs and small charge fees many times may incur a considerable amount in the long run.
You can avoid  fees by using No-Fee ATM cards, which you can apply in other travel expenses. There are lots of other banks that don't charge ATM fees. Don't forget to check your local banks.
8. Stay Focused and Motivated
Make sure that you have a strong desire to travel. Travel planning can be challenging and stressful — especially if your friends and family are not interested and positive about your trip. Such things discourage many people from losing their enthusiasm and desire to travel.
So, it's essential that you remain focused and motivated about the trip you have planned. Thankfully, there are various ways to keep us inspiring before our journey begins.
Reading interesting books related to travel and adventure
Going through personal blogs about travel stories and experiences on the internet
Staying up-to-date about the selected destination
Following famous travelers on social media and watching their content
Watching travel-related documents and movies
Ignoring the pessimistic advice
Join an online travel group
These are some techniques that keep you focused and inspired in your plan, which makes you more motivated and also provides you useful tips and advice about traveling.
9. Check for Last-Minute Deals & Discounts
Before you purchase a flight or book a hotel, have a look for last-minute discounts or deals. Suppose you find a great offer than the before one. You have thought about Rome, but you got the best offer in Paris right now. Or you may get a 50% off package deal to Beijing.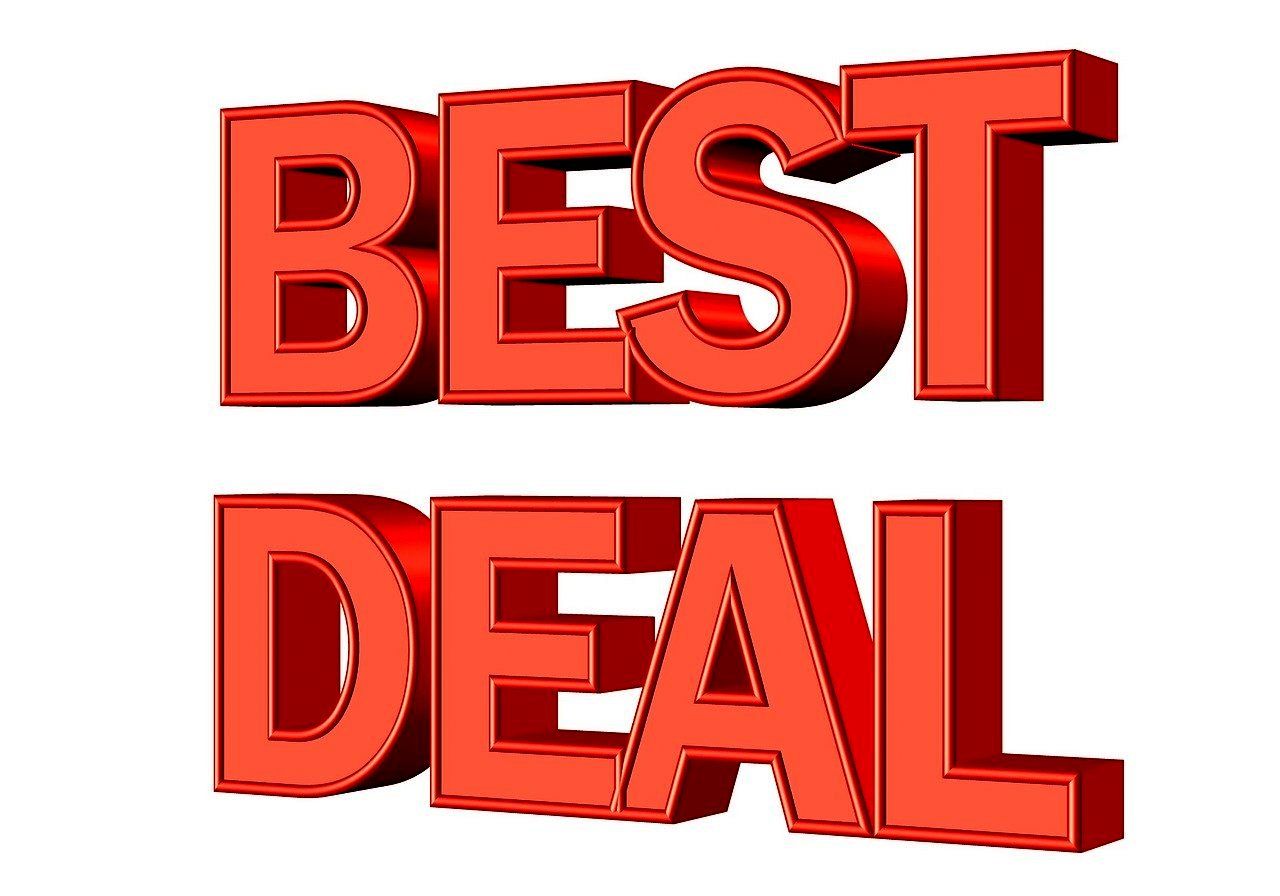 Despite the selected destination, such deals and discounts may make travelers rethink about it.
If you're flexible about the dates and destinations, there may be many deals and offers. You may be choosing destination B over destination A, and you can still have a wonderful trip and long trip with a significant saving.
Checking the last-minute deals and discounts results well sometimes.
10. Take Care Of Any Country-Specific Requirements
Every country has specific travel requirements that may differ from other destinations. When planning the trip, visa and vaccination are the essential requirements.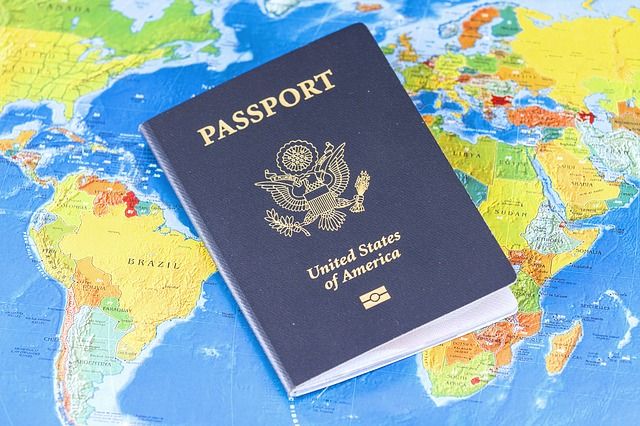 The US passport does not require a visa in most of the countries of Europe. However, other countries, such as China and Nepal, requires US citizens to apply for permission to enter the country.
Some countries require proof of vaccinations upon arrival.It's vital to check any country-specific requirements you are traveling before boarding on your flights.
11.Book your flight
Using the travel credit card and receiving the offer, use the reward miles to book your flight. Earlier, it used to be easier booking the flights using the miles or points without bothering. Today, more travelers participate in the reward program, and the process is more difficult due to a lack of availability.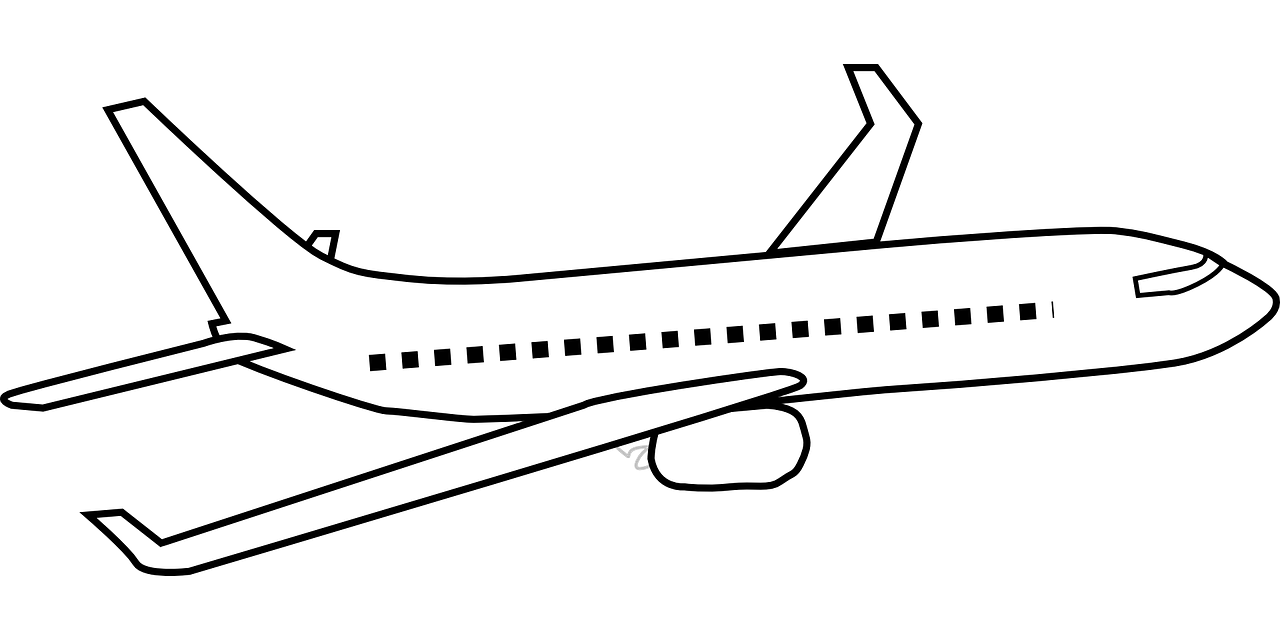 The more you wait, the more travelers will purchase tickets on the same flight, and the ticket prices will rise. For the best deals, it is essential to book the flight early to ensure you get your desired booking. Many websites for searching flights are available. Momondo, Sky scanner, Google Flights, Kiwi, Travel Zoo, etc. are some popular websites.
If you the best deals of flights, then book your trip at least two months before the departure date.
12.Book your accommodation
Once you confirm your flight, it's time to book your accommodation before you go. A delay or schedule change could lead to the unavailability of the room, generally in the high season.
If you book earlier with a fixed schedule, you may have better deals, more availability, and lower prices.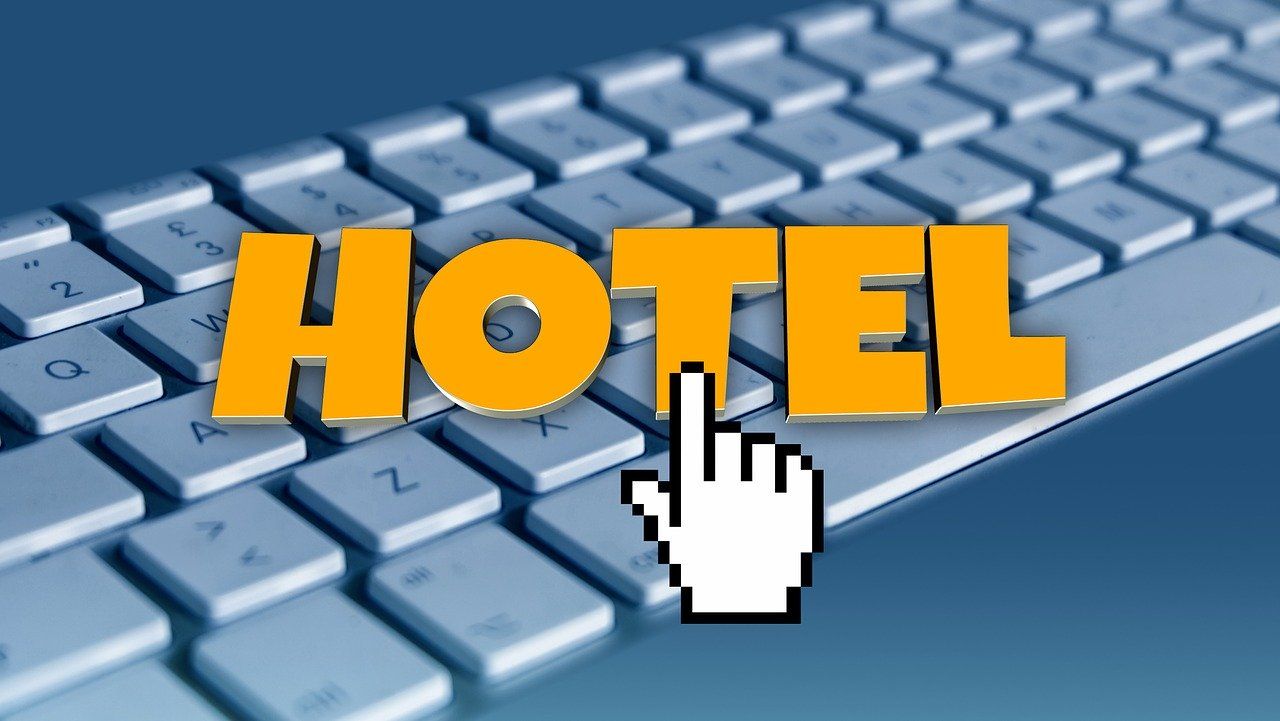 Once you fix travel dates, there is no reason to wait for a booking. Firstly, book your accommodation for the first few days. You will have a guaranteed place to go on arrival. You can think during your stay for the further planning of the visit.

You can find the best deals on accommodation on websites such as TripAdvisor, Booking.com, HostelWorld, Airbnb, and many more. You can book your accommodation according to your preference of location, budget, and facilities you want.
If you prefer staying in hotels, sign up for loyalty programs or hotel credit cards before you depart to save some money in the long run. Such programs are available in such hotels, which are significantly more expensive.You can search for your accommodation by surfing host sites like Couch surfing or Be Welcome if you in a low budget. They allow travelers to stay with locals.
13. Plan some activities
Activities are programs that add more fun and adventure on your trip. It may be trekking, bungee, paragliding, rafting, different cultural programs, and many more. In my opinion, without some fun activities, the vacation may not be exciting. Involving in activities gives you lots of memorable experiences.
It's good to make the list of activities which you'd like to do.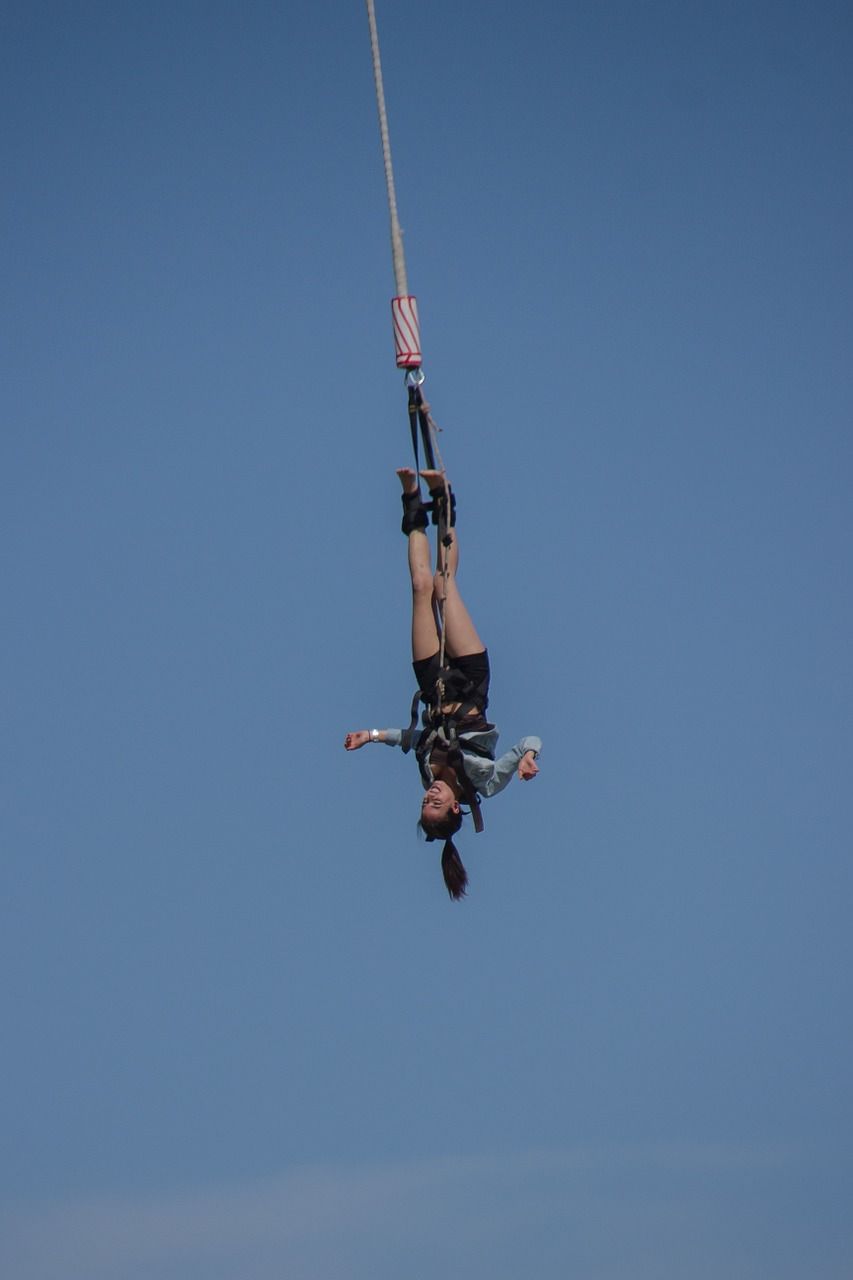 Make a list of activities you want to do during your trip and how much they cost. The preparation of the outline before a trip will make it more likely to accomplish the activity.
Please book your activities in advance as per your priorities to ensure you get tickets for short trips. For longer trips, book as you go.
14.Automate your bills
Going for a trip doesn't change the other aspects of your life. Before you leave for a trip, manage the online bill payment for your recurring bills to ensure you won't miss any while overseas. Contact your bank to make automated bill payments to make the amount easily when traveling.
If you're traveling for a few weeks, you don't need to worry about this step.
If you need paper mail, you can use a service like Earth Class Mail, which is easy for checking and scanning your mail while you're traveling. Online correspondence is much faster, easier, and more environmentally friendly. You can send your letter to your friend or family member in case of an emergency.
15.Notify your cards companies you're traveling
It is very frustrating having your credit card flagged during a trip. It feels worse busy on the phone with your credit card company instead of enjoying your vacation.
Credit card companies may automatically block the cards when people use them abroad. You may need to inform about your travel and the destination to the credit card companies. It is a safety measure to keep your financial instrument safe from hackers and provide protection for the places.
Notify your credit card companies about your overseas traveling no matter how long you'll go before you start your trip. Also, manage multiple credit cards and debit cards with you. That way, should one card get flagged, lost, or stolen, you would have an alternative.
16.Pack wisely
It's time to pack for the trip. When it comes to travel, pack less. Avoid random packing and pack wisely. You don't need to carry all your shoes and jackets for the journey. Pack some, and if required, you can buy it if needed. Packing less keeping in mind about the necessity makes you feel comfortable. But, it would be best if you tried it first and be used to it.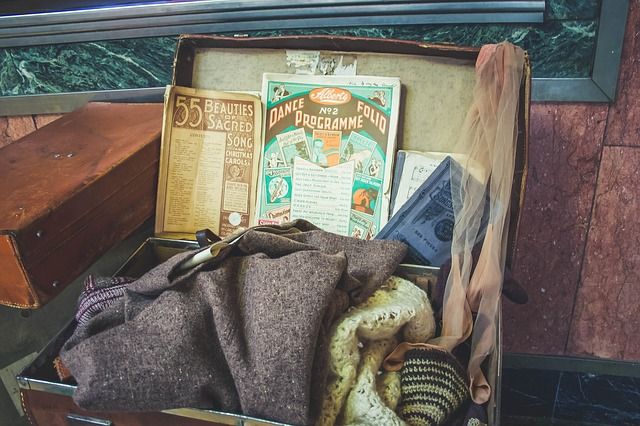 While packing, pack depending on the destination and remember that you don't need to pack everything you have. Females have trouble while packing for tour compared to men.
Sometimes you may get in trouble if you lose your luggage for travel. Over packing is uncomfortable. You have to carry your luggage wherever you go. So it is wiser to bring less and avoid such disturbances and troubles. If you forget about something important, you can always buy more items abroad.
It would be best if you made clear between what you need and packing too much.
We can make some packing list to help you in the right packing:
First aid kit
Reusable water bottle
Water filter
Travel lock
Travel adapter/Power banks
Dry towel
One more thing, if you need to bring something important in your stuff, make sure you bring the prescriptions with you. So, you can manage in abroad.
17. Buy Travel Insurance
Many people have the wrong perception about travel insurance. They are unaware of the fact that travel insurance is much more than just medical protection.
Many travelers think it is not necessary to buy travel insurance while on vacation.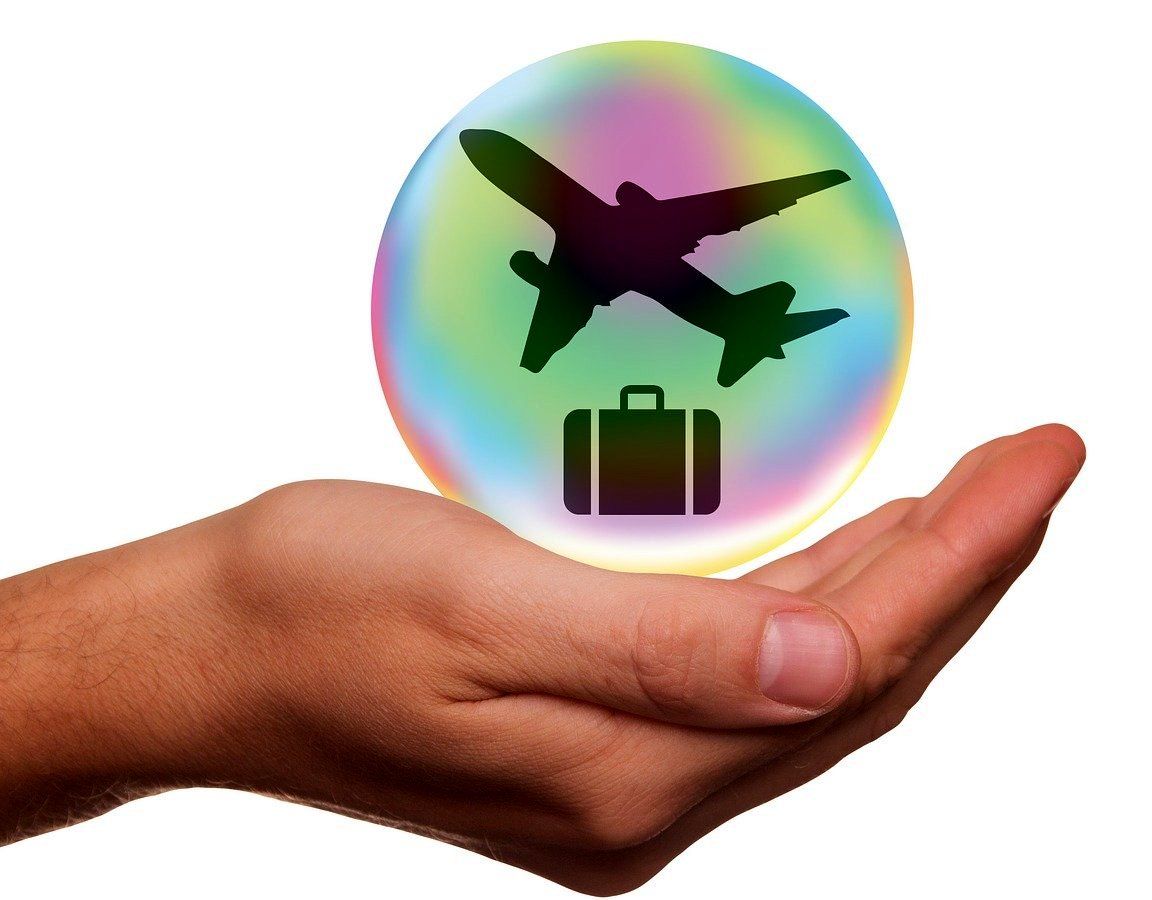 Travel Insurance covers if you get sick in your trip; the flight gets canceled, something gets stolen or broke, there is a delay in trip and many more. So, to check the best plan for you and your journey and select a good insurance company to cover your risk.
Travel insurance is an add-on to your expenses. It will be a minimal expense that can save you thousands of dollars if something terrible happens. But it's wise to stay on safe sides because everything is uncertain.
Unfortunately, we can see many misfortunes happening during travel. I guess most of us have some terrible stories about it. My friend, Suraj, lost his expensive camera during his trip to Japan 4 years ago.
In this 21st century, there are lots of insurance company that provides you the proper plan covering your maximum risk. So, select the kind of coverage which is specific enough for you.
18. Enjoy your trip
When everything comes together, and the journey is on your way. It is time to have fun and enjoy your trip.
While going for the trip, you should always have reliable and positive attitudes. If you don't, then you may suffer from discomfort even if you are not in trouble ending up being a bad experience abroad.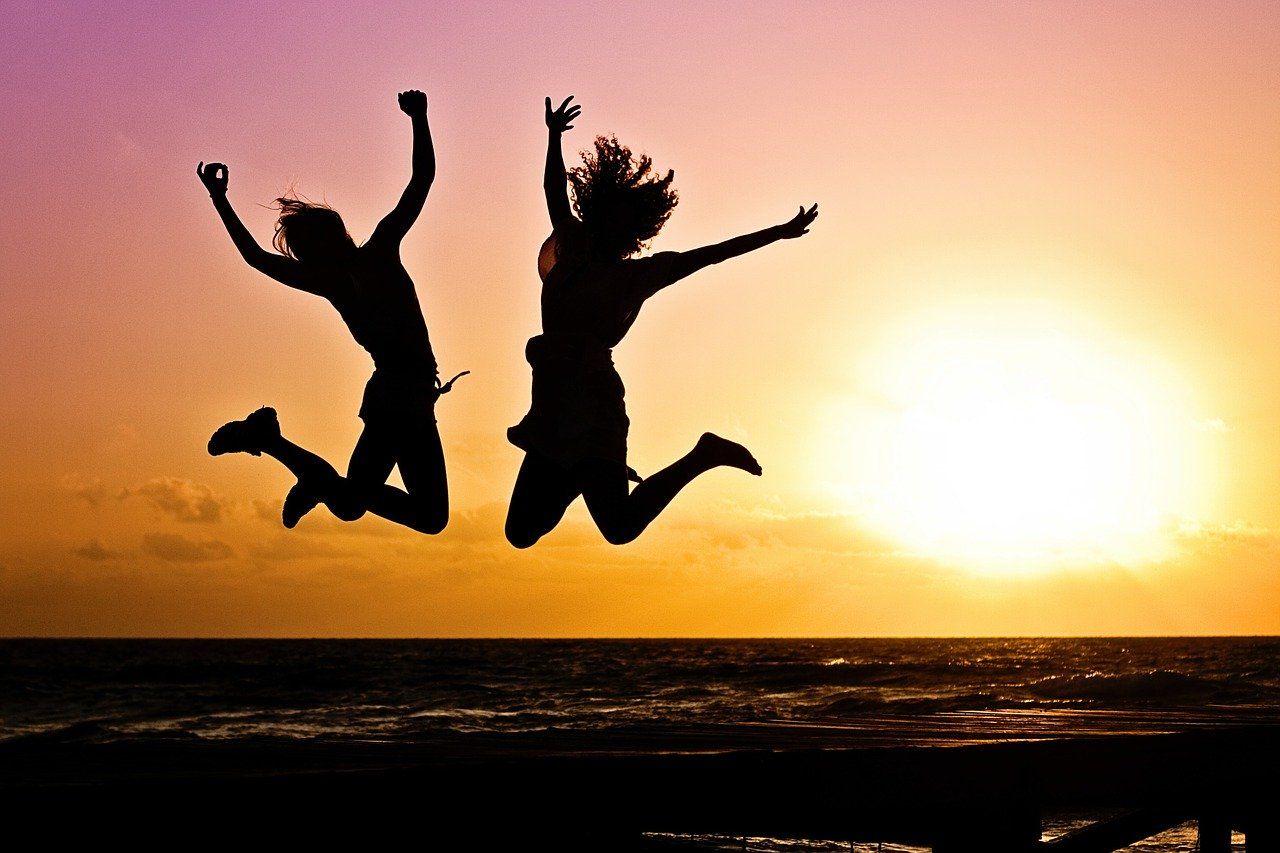 You have planned so long and dreamed about your vacation, so make the most exciting and enjoyable experiences of your life. Enjoy to your end.
Feeling nervous is not a  thing to worry about; it is normal. You must have patience and a proactive attitude. Just enjoy your vacation from your inner heart.
So, the trip planning process can help you guide you to organize and prepare easier for your trip. Keeping these 18 steps in mind, I hope you'll not miss something important; you won't carry unimportant stuff and have plenty of saving for the vacation. Lastly, the most important, you will enjoy your trip.
HAVE A HAPPY TRIP.