The year 2018, March was one of the most exceptional experiences of my life. I got to enjoy one of the newest and best trekking routes inside ACAP(Annapurna Conservation Area Project). Mardi Himal Trek is a pristine, short and easy trek in the Annapurna region of Nepal.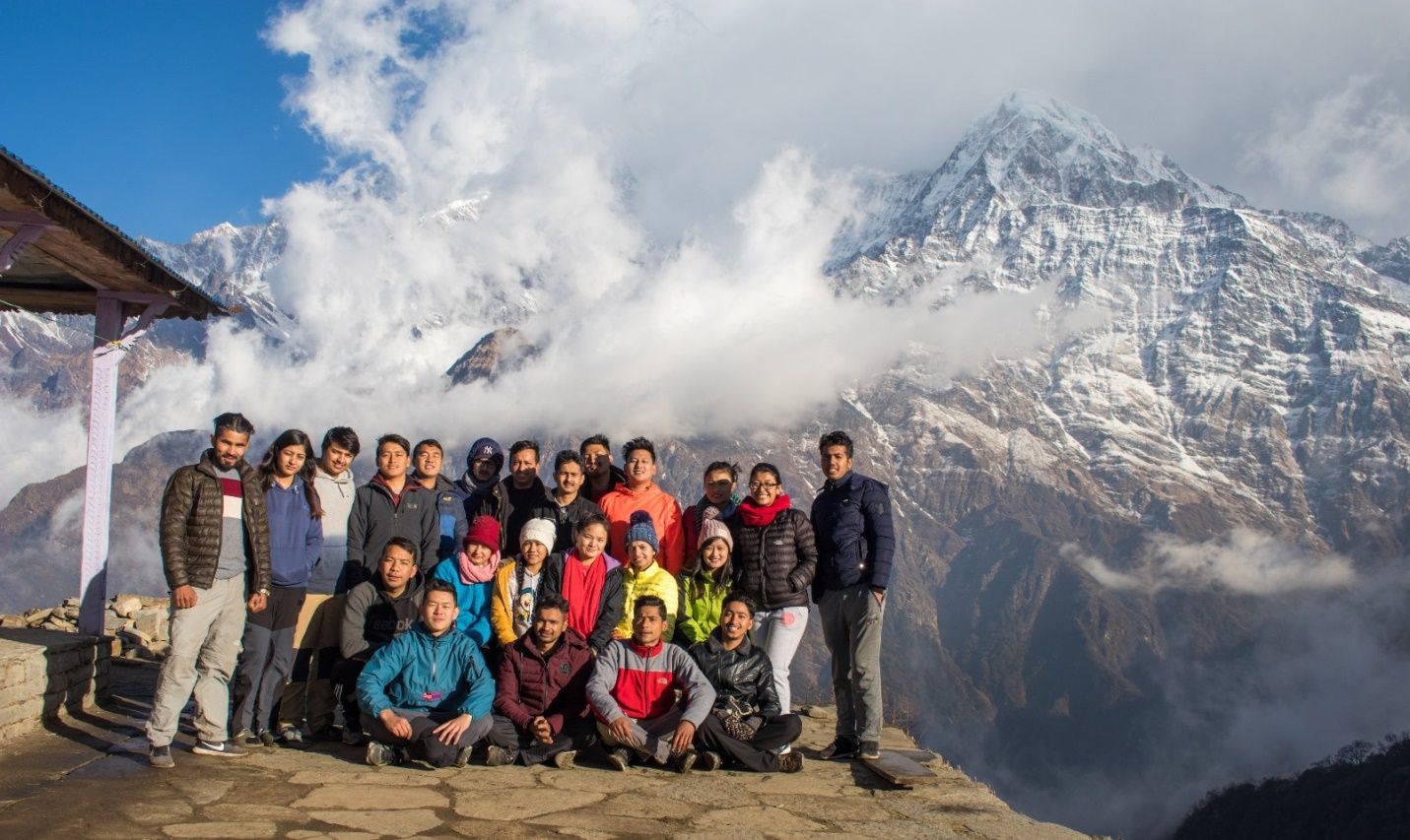 As a management person of NCTTM(Nepal College of Travel and Tourism Management), along with students and two representatives of travel agency started our journey from the college itself. While in the bus park, we met our guide from the agency who would lead us to Mardi Himal Base Camp. After a bus ride of around 6 hours, we reached Pokhara and went to Pitam Deurali the same day with another bus from Baglung bus park followed by two hours walk. I managed and located rooms for all the students, guides, agents, and me as well. We went to sleep early after having dinner as it was getting cold.
The day after that, we woke up with a beautiful scenario of the Himalayan range and high hills. Students enjoyed the beauty and started capturing photos. We had our breakfast of Gurung bread which is used popularly around the route and started our trek. It Was first ever trekking for most of the students; that's why many felt difficulties while walking through the path of the jungle and sloppy hills. Tea house and other stops were not available on the trail as it was a newly developed route.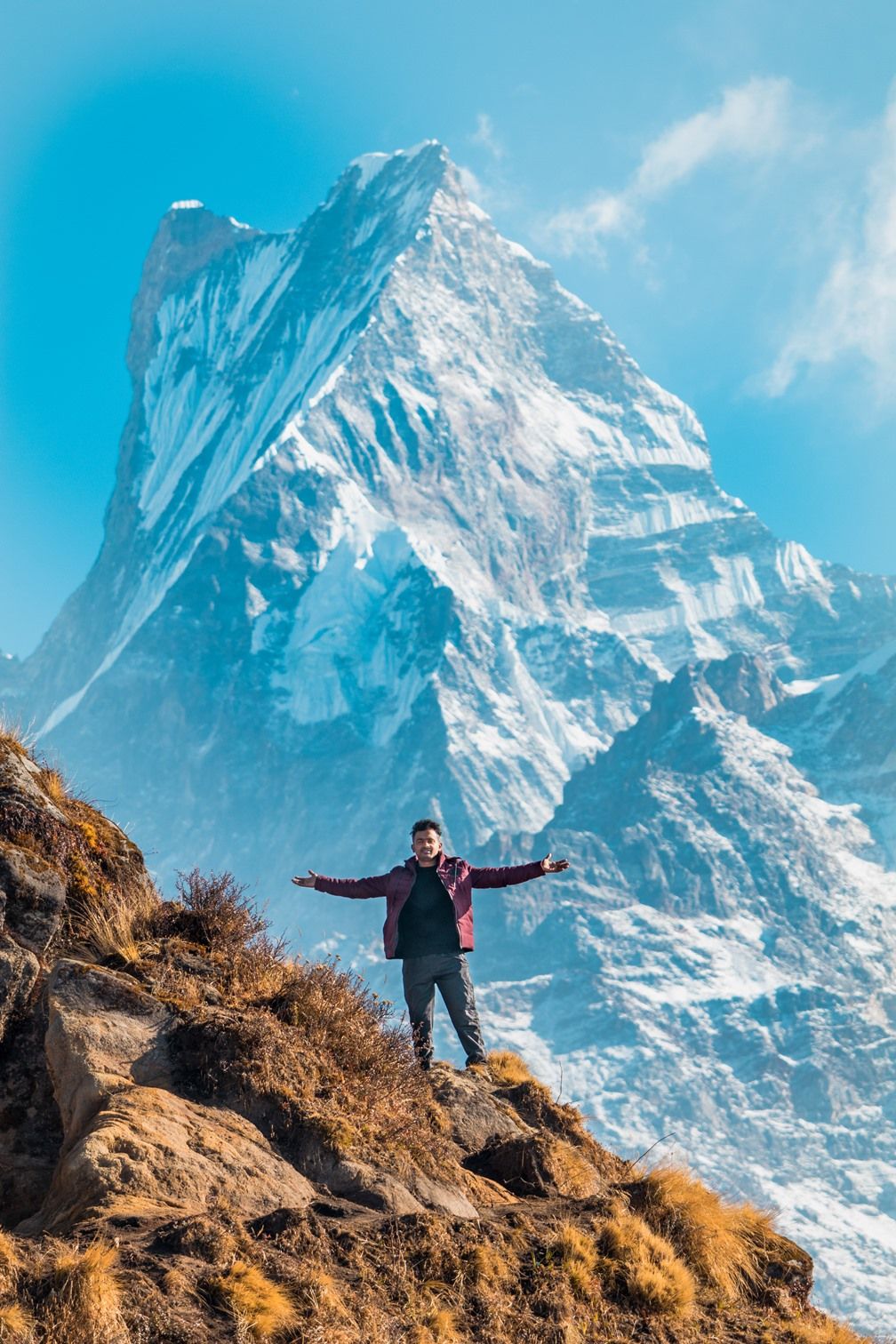 After four hours walk, we reached the forest camp and took rest for a while. After having lunch, we again started walking with the guide in front, agents at last, and me controlling students from middle and back as well. Some students had great stamina and strength, and they walked in front along with the guide while some were back and had to be motivated to walk appropriately. We did not rush and maintained our distance from front to last correctly. On our way, we saw a beautiful view of Lwang and Siding village, way to other trekking routes like Annapurna Base Camp and many more. After reaching Low Camp, we saw the beautiful Mardi Himal just in front of our eyes located in front of Machhepuchhre Himal. After another 5 hours, we finally reached Badal Danda, where we were supposed to spend the night. Students spend time in their room, taking rest and talking about their trip. After a few hours, we had our dinner and spent time singing and playing Antakchiri(singing game). While some of us were telling jokes and playing guitar
The next morning we took our time before starting the journey. We could see the beautiful view of Machhapuchhre, Annapurna, and Himchuli from a near distance, students, took many pictures to post it on social media. We then started our trek again. While walking, we saw probably the best view of Machhapuchhre among the trekking routes. Many of us took time and captured many photos there. As the altitude was increasing, some students felt challenging to walk, and we provided medicines to some which we had carried.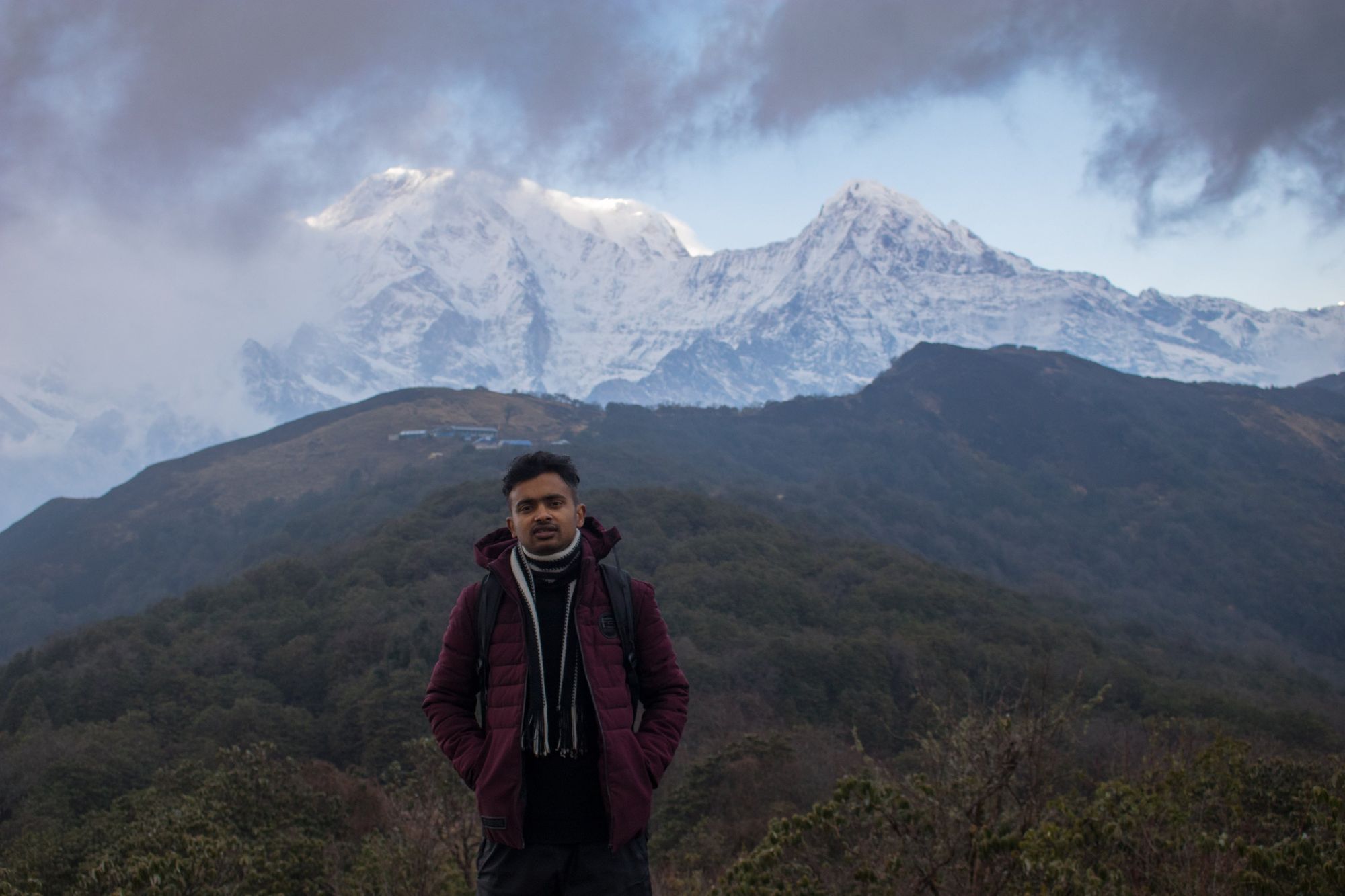 After trekking for about 4 hours, we arrived at high camp. Many felt very tired because of the continuous walk for three days and also because of the altitude of 3500m. After resting for some time, and having lunch, many felt not to go further. So we let the ones feeling difficulties stay there while others to trek with us. As the weather was getting worse and covered with the fog, it was not easy to get a clear view of the mountains. This path was one of the dangerous roads as we have to climb hazardous rocks and sloppy, slippery hills. We heard many stories about the route from our guide that people died failing to walk correctly and fell down the mountain.
After about 3 hours of trek, we reached the viewpoint of Mardi Himal on 4200m, which was supposed to be the best point where we can see a clear picture of Mardi Himal as well as other mountains like Machapuchhre, Annapurna, Himchuli and Dhaulagiri. But the weather was not clear, so we did not see any of those but only fog. We tried to go further, but many students hesitated, including the two agents, so we let the ones stay there until the rest of us arrive back.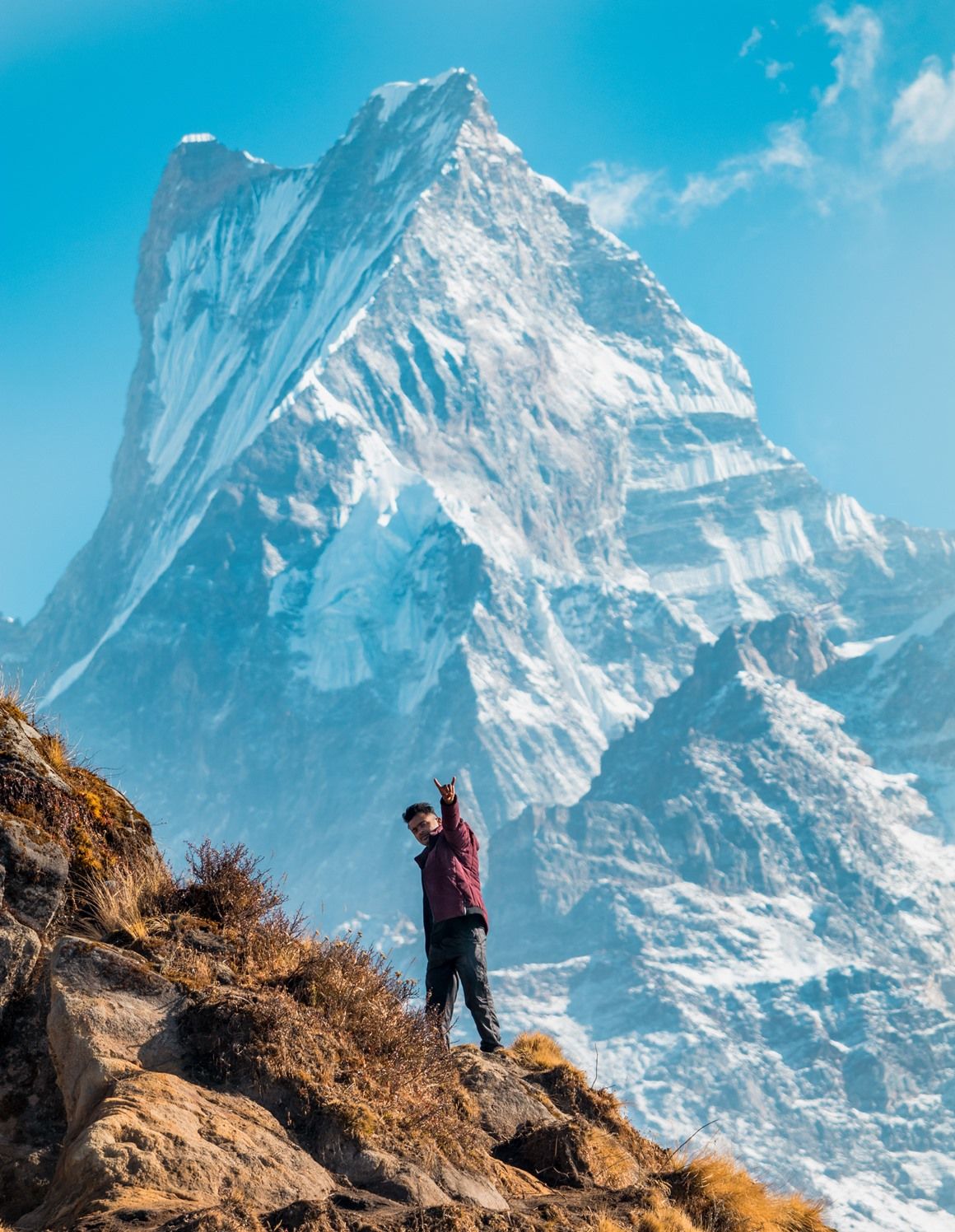 Now, I, along with the rest of the students and guide, continued our trek to reach base camp. While walking, students felt even more difficult as the route was snowy and was very slippery. I, along with the guide, tried to motivate them that it's very near. The view was unclear, and we could not even see the path just in front of our eyes. Even the base camp was full of slippery snow and fog surfaces.  We returned after our steep walk; met the students at the viewpoint. We had tea there and returned to high camp. We stayed overnight there and talk about the plan to return to Pokhara tomorrow from another route. The next morning we started our walk downwards after having breakfast. We went through the low camp where we had our lunch to the Siding Village, where we hired jeeps to go Pokhara. We took some rest in Siding Village and wait for the vehicle to arrive. Two jeeps for occupancy of 23, so it was challenging to go through the dangerous path of about 2 hours from Siding to Pokhara. Through the risky route and packed jeeps, we finally arrived in Pokhara and let our guide go.
We stayed two nights in Pokhara as our trek was shorter than expected. The students enjoyed and arrived on time in the hotel as well as to have a meal. After these fantastic experiences and memorable trip, we returned to Kathmandu.
                                                                                                         
Share your experiences with us! Thankyou "Sandesh Paudel" for sharing the wonderful experiences with us.