Kathmandu is capital of Nepal which is at center point and is the largest metropolis in Hilly-Himalayan region of Nepal. There is more than 3 million population in Kathmandu who has come from different parts of country. Kathmandu has its own history of 2000 years back. Kathmandu is the gate way for tourism in Nepal that welcome tourist with an incredibly diverse historic city with Newari architecture, centuries old Buddhist and Hindu religious site. Stepping in Kathmandu is like stepping in another world that gives unique experience that one will never find in another place. The city is a warden of its ancestral value 'Atithi Devo Bhava' meaning 'Guest is equivalent to God'. Kathmandu valley is blessed by the living goddess called "Kumari". Beside being rich in Newari architecture,Kathmandu is full of attraction and beautiful places to visit.
Place to visit in Kathmandu:
Kathmandu Durbar Square (Hanumandhoka Durbar Square)
Bouddhanath
Swayambhunath
Pashupatinath
Garden of Dreams
Budhanilkantha
Shivapuri  Najarjung National Park
Chandragiri
Sundarijal
Sankhu
Whoopee Land
Kathmandu Durbar Square (Hanumandhoka Durbar Square): Kathmandu Durbar Square is one of the oldest city where kings used to live from where they used to lead the country which is also known as the Hanuman Dhoka that has been enlisted in the UNESCO World Heritage Site which is the best place for tourist, where pagoda styled temples and palace take back to 15th to 18th century.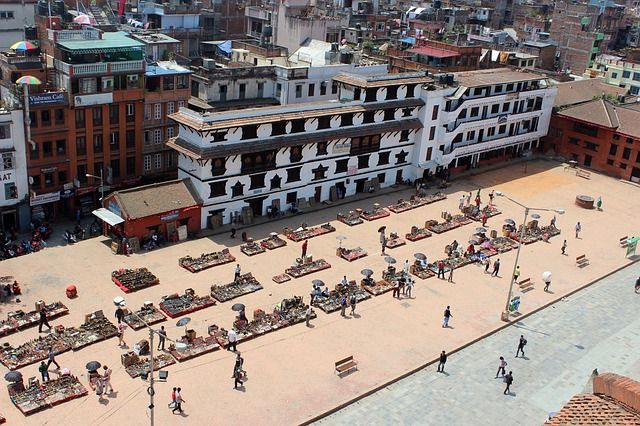 Bouddhanath: Bouddhanath is one of the world largest stupa which is located in Nepal, Kathmandu. It is one of the most popular tourist sites in Kathmandu valley where everyone gets warmly welcomed. Bouddhanath is enlisted in UNESCO World Heritage Sites. As like Swayambhu, it is also one of the pilgrimage and meditation place for local Nepali Hindu and Buddhist and for Tibetan Buddhist. The stupa is said to entomb the remaining of Kassapa Buddha which is for both Hindu and Buddhist. It is believed that Bouddhanath was found by the Nepalese Licchavi king of Kathmandu Siyaadeva in 5th century. Bouddhanath is one of the few places of the world where the pure Tibetan culture is accessible which represents the ancient Tibetan culture and shows the Tibetan Buddhist life.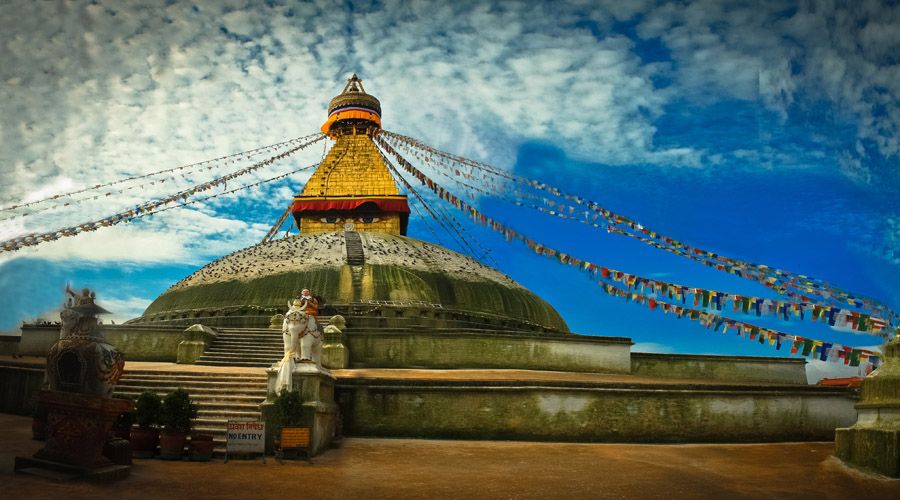 Swayambhunath: Swayambhunath is also a UNESCO World Heritage Site which is best place to visit in Kathmandu valley. It is also known as the 'monkey temple' which is famous for the both Buddhist and Hindu of Nepal. This is one the good place to catch the good views of the Kathmandu city which is at top of hill and the oldest of its kind in Nepal.
Pashupatinath: Pashupatinath is the one of the four most important religious sites in Asia for the devotees of Shiva which is built in 5th century and later on it was renovated by Malla kings of Nepal. The temples dedicated to several other Hindu and Buddhist deities surrounded on the Pashupathinath temple. The main temple is in pagoda style which has gilded roof with four doors covered with sliver and finest wood carvings. Only hindus are allowed to go inside the temple from main gate of temple. There is Shiva lingam inside the temple and outside there is large statue of Nandi the bull, vehicle of Shiva.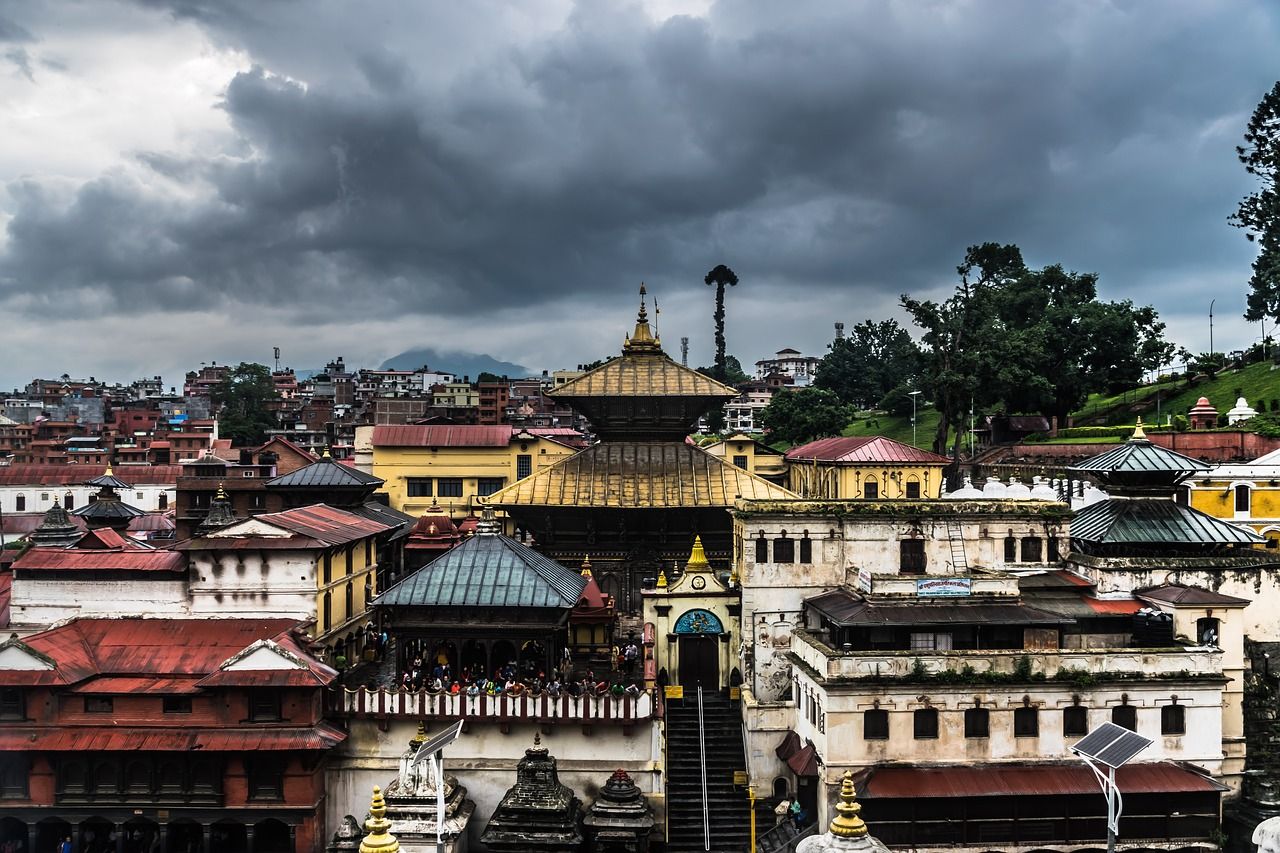 Garden of Dream: The beautifully restored Swapna Bagaicha, or Garden of Dreams, remains one of the most serene and beautiful enclaves in Kathmandu. The garden of dream is a neo classical historical garden located in center of Kathmandu with an area of 6895.sq m including pavilions, amphitheatre, central ponds, pergolas, urns and combination of small gardens to larger ones.
Budhanilkantha: Budhanilkantha is the one of the holy place of Lord Bishnu. Budhanilkantha is situated 10 km northern to Kathmandu valley in the base of the Shivapuri National Park of Kathmandu valley. It is said that the statue of lord Bishnu is set with single black rock in the middle of the pond. The statue of lord Bishnu is in sleeping position. Budhanilkantha literally means 'old blue-throat'. This one is probably the largest stone statue where the lord Bishnu reclining on the bed of Nagh (snake).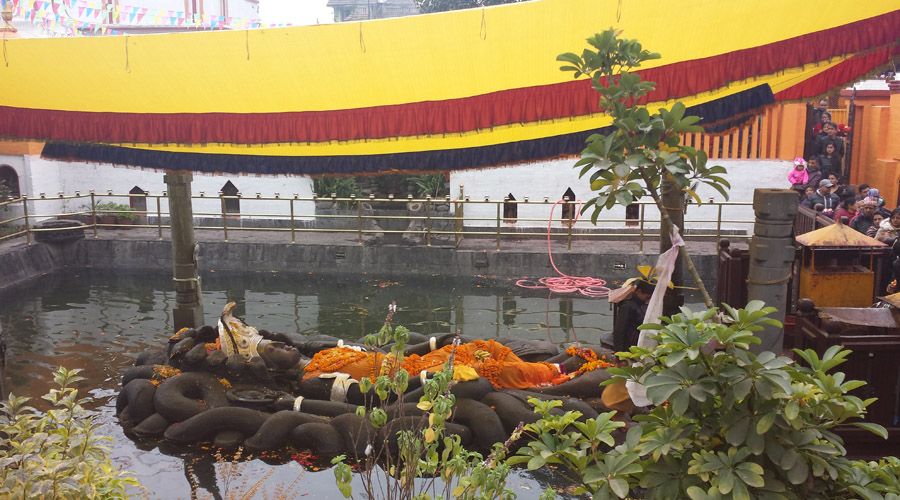 Shivapuri  Nagarjung National Park: Shivapuri Nagarjung National Park is nearest national park from the main city Kathmandu which is located just 12 km away and is best for a day hiking around the Kathmandu valley and also famous for mountain biking. Shivapuri Nagarjung National Park area has been important source of water inside the Kathmandu valley.
Chandragiri: Chandragiri hills is located in the south-east side of Kathmandu Valley which is 22551 m above sea level and is connected with both Hindu and Buddhist religion and provides panoramic views of Kathmandu Valley and the Himalayan ranges from Annapurna to Everest. We can find the Bhaleshwor Mahadev Temple of Lord Shiva on the top of hill where we can reach by the means of cable car. Chandragiri is suitable place for day hiking as well.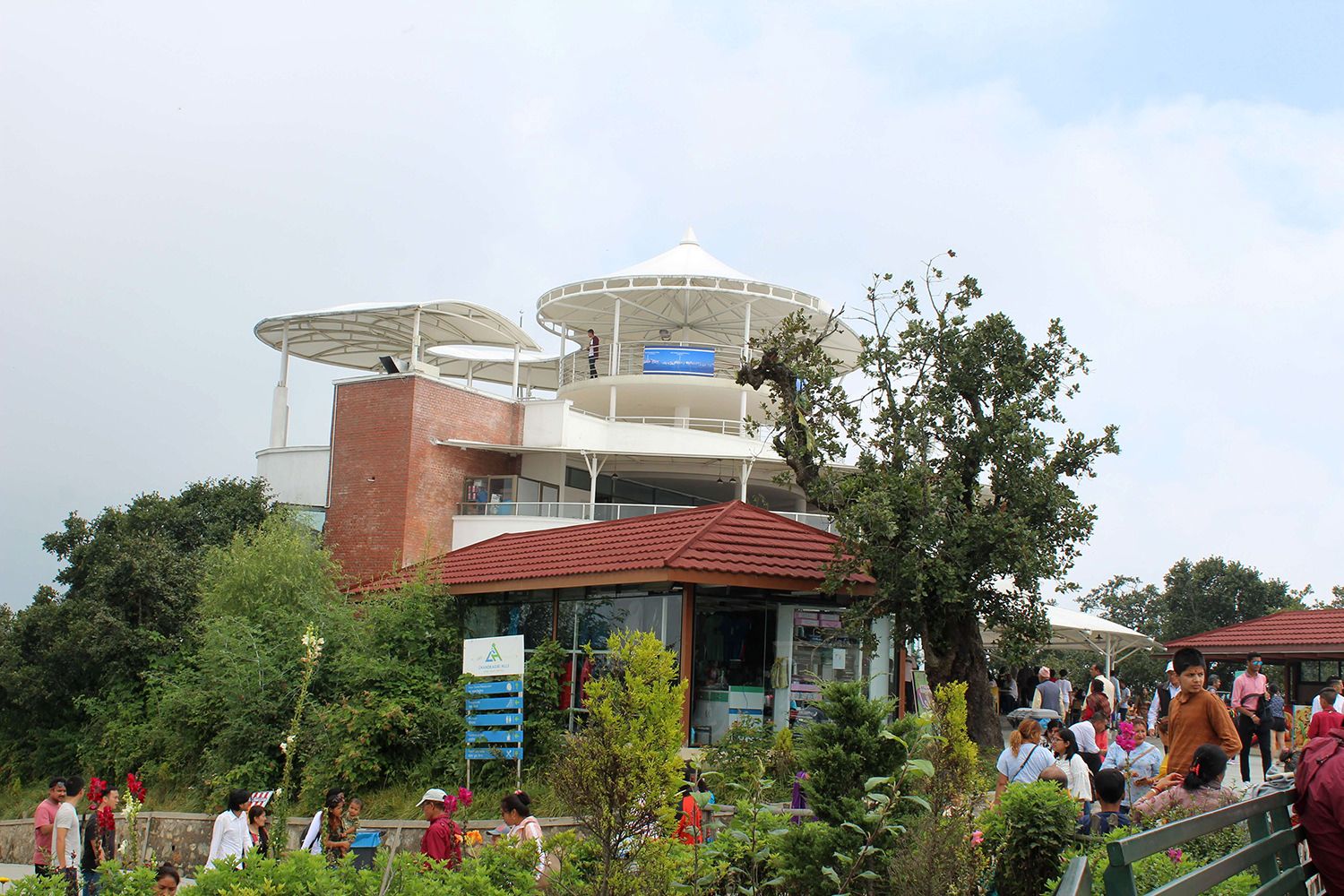 Sundarijal: Sundarijal is located 15 km away to the north-east of the Kathmandu Valley which covers an area of 5.18 sq km. Sundarijal is famous place for hiking and canyoning and the beautiful nature is the major attraction of this area. A hydro-power project is situated in near the bus stop area of Sundarijal.
Sankhu: Sankhu is an ancient Newar town located in the north-eastern corner of the Kathmandu Valley. Sankhu is famous for the visit during the month of Magh(January) for the holy bath in Salinadi(holy river in Sankhu) to worship goddess Swasthani  taking  month long-lasting fasting. Sankhu is also famous for paragliding in Deurali as well.
Whoopee Land: Whoopee Land is located in the Chobhar village of Kathmandu Valley. Whoopee Land is highly rated because it is the water kingdom which attracts many people especially children as it has many water games to be played.