The Jungle safari trip is undeniably a great opportunity to explore the wilderness of Mother Nature that everyone should experience at least once in the lifetime. The expedition exploring the magic and mystery of wildlife and birdlife from up close will definitely be a lifelong memory you will treasure forever.
However, you might be troubled about what to include in your luggage on this remarkable journey. It might be more difficult if it's your first time on a safari and you are in a complete dilemma about what you should pack and what you shouldn't as it's not a normal trip like a vacation. So, here we have listed a 10 point packing checklist of essential items that you should be included in your packing checklist to make your Jungle safari trip fun and smooth.
1. Proper clothing and footwear
In the once in a lifetime trip, you should be careful about minimal lightweight packing. As most of the camps provide laundry services a minimum number of outfits is going to be plenty. During the safari, you should avoid wearing clothes of bright color and try to blend in nature as far as possible so your animals don't shy away from you. For heads up, not to attract bugs, avoid stripes and royal blue or black clothes so, generally, green, khaki and earth-toned clothing is the ideal wear for a safari trip.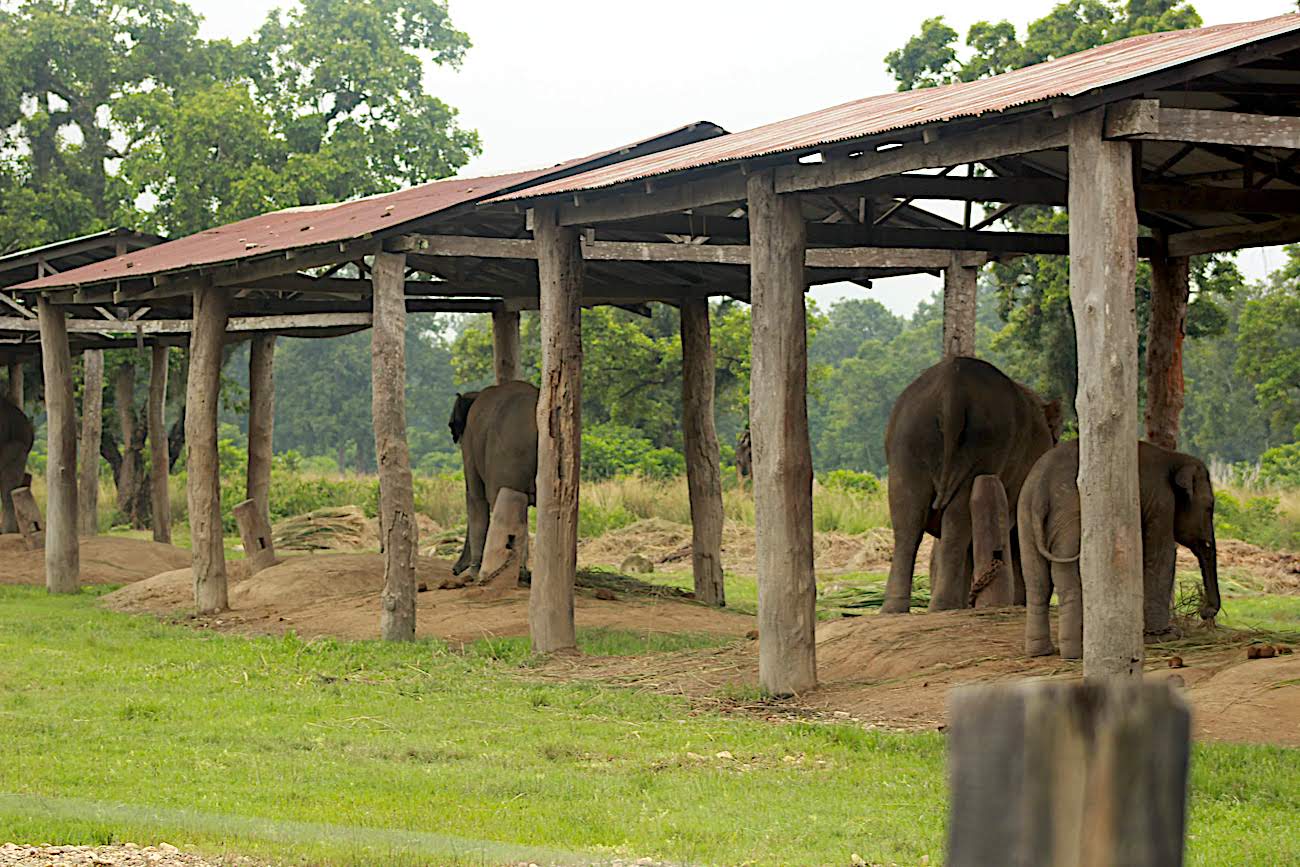 Also, be mindful of adding windproof jackets if you have plans to set out on the nightly exploration. In addition, you could carry bandana if your exploration is in a hot exotic destination; which you can dip in water to keep yourself cool and refreshed or bring hats and scarfs if it's in chilly regions. You don't need to be prepared with a hiking boot, however, make sure to pack waterproof boots in case you need to track some distance on foot off the dry routes; items like cap or hats to protect the head from dust and sun, shorts, sleeveless shirts which are very essential in warmer days, comfortable sneakers and sandals very essential items you shouldn't forget to pack.
2. Photography gears
Jungle Safari is definitely a life-time opportunity that you will want to treasure forever, so, make sure that the photography gadgets have made it to your checklist before you head out. Today's technology has reached a level where you can enjoy several features like watching videos, playing music, games, and the feats of a camera within a simple hand smartphone, however, these masterpieces of technology might not be that helpful during a safari trip. Carrying a camera with a good zooming lens will help you capture the perfect shot and magnificent wildlife or beautiful scenery located at a distance. The camera with up to 300mm zooming feature is preferred in the safari tours; you can also carry whichever you got if it has a serious zoom quality.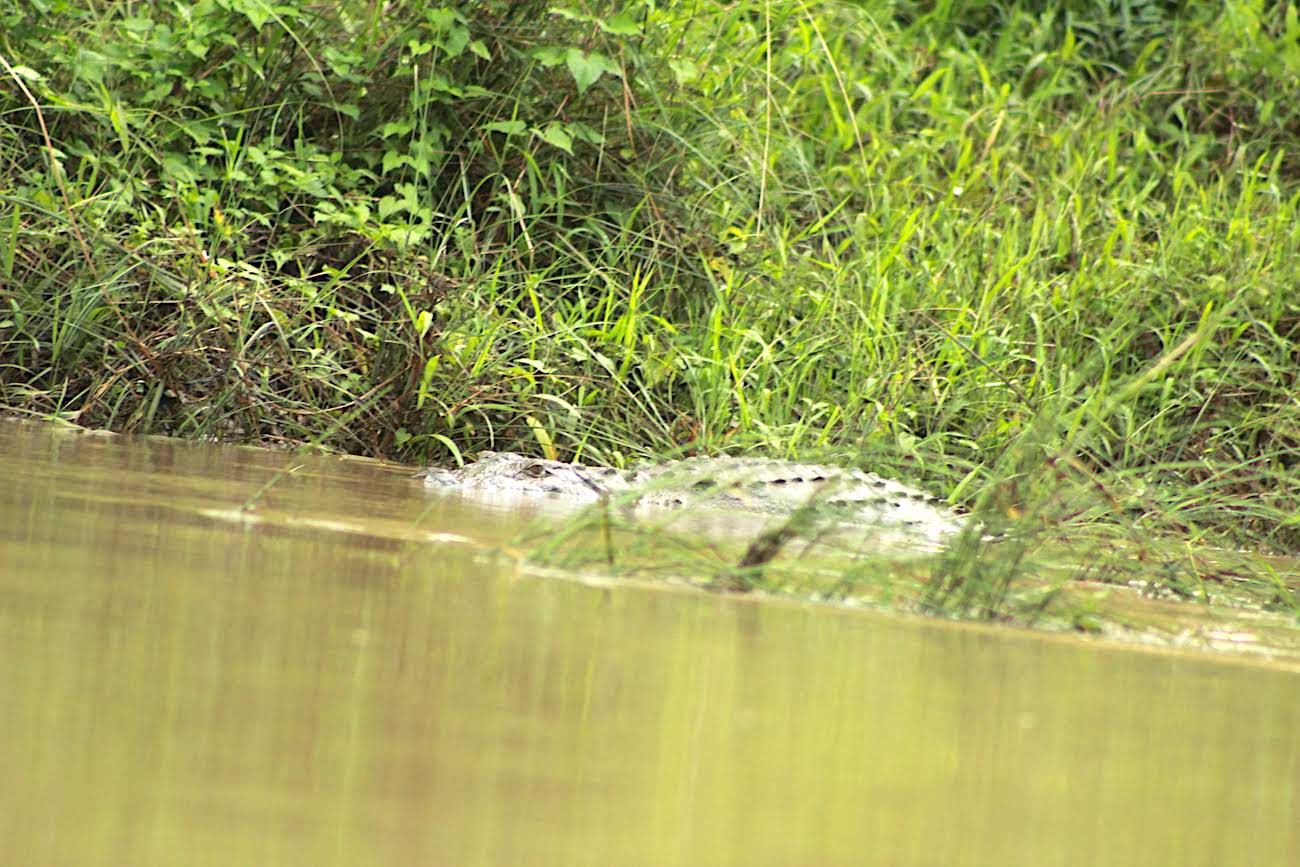 Further, don't forget to carry the necessary gears that are required for the maintenance of the camera. Makes sure to carry an extra pair of batteries, just in the case if the tour is elongated and your battery dies on you. Also. carry a spare memory card and camera cleaner, so you don't make any blunder while capturing the beauty of wildlife on your lens. You can carry the camera on your neck using a band and use a bean bag to properly pack all these types of equipment, so they don't get misplaced in your overall packing.
3. Binoculars
Rather than group sharing, everyone in the safari is recommended to bring their own set of binoculars so they can get most out of the exploration. Generally, binoculars are considered a piece of additional luggage and not mandatory in trips, but, in safari, every moment counts and if you take turns to share it, then you can't fully grasp the beauty of the moment.
In the safari, you will witness the beauty of wildlife and birdlife, encountering animals like zebras, giraffes, lions, leopards, tigers, deers, and colorful birdlife in the region. But, the beauty of such a wilderness cannot be observed from up-close, your guide will choose a suitable location from where you will be maintaining a fair distance and simply watching the untainted miracle of wilderness. So, if you forget to pack binoculars you will just have to squint your eyes and stare afar when your buddies will be left in awe with the wonders of wildlife.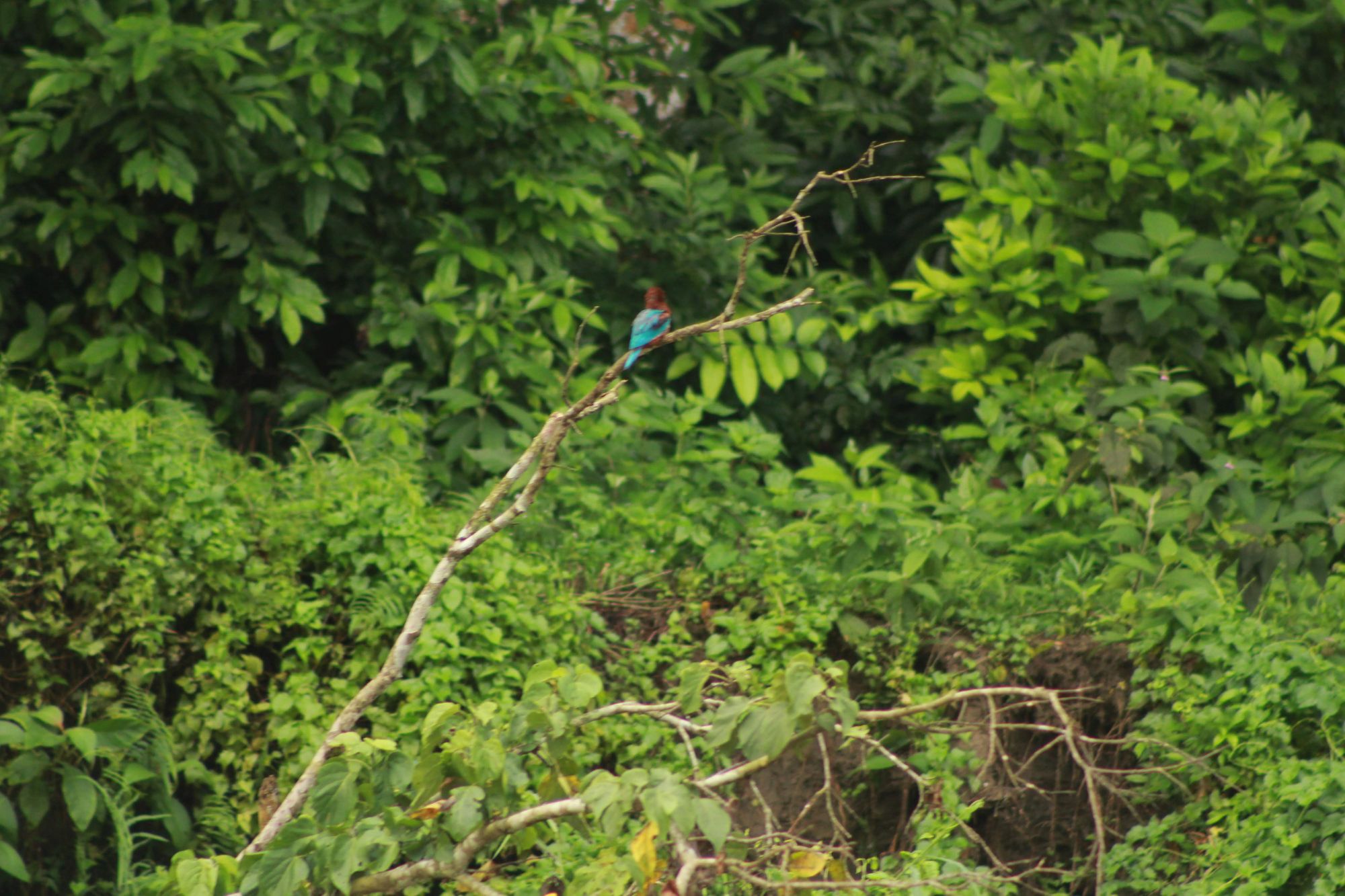 So, remind your friends, family, or colleagues to carry a set of binoculars per person and set out on high spirit to unfold the mysteries of Mother Nature. It is recommended to carry a pair of binoculars with 8x to 10x magnifying properties to experience the best view, as more powerful than those ranges will give a blurry and no clear view of the surroundings.
4. First aid kits
Although your guide will be prioritizing your safety and fully prepared with first aid kits, it never hurts to carry an extra box with you on the tour. The first-aid kit doesn't take up much space than a small slot of a lunch box, so, don't try to totally depend on the tour management team and come prepared for a laid-back expedition.
You also have taken into consideration the health issues you normally face during your travels and prepare medications to tackle such issues. Prior to that, if you are on other medications, make sure you have packed enough that can last throughout the trip.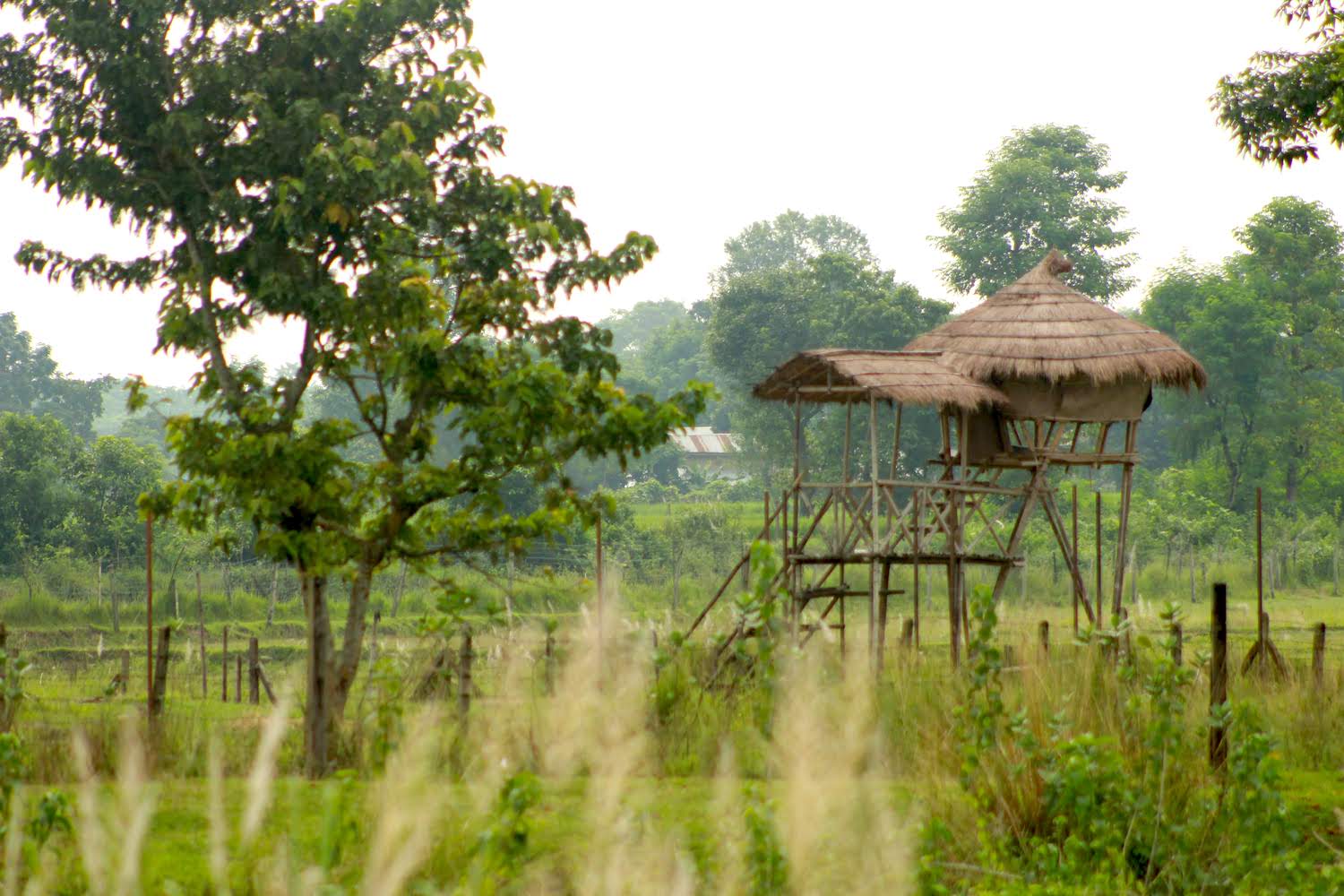 Mostly in safaris, it is suggested that you include malaria meds as you can' completely avoid mosquito bites on your jungle adventure, painkillers to ease your body if you are not used to walking, cold and flu tablets as there are high chances of you catching it on the new environment. Similarly, carry diarrhea medicines, eye, and cough drops, bandages, etc in your tour to stay on the safe side. The foreign terrains cannot be quickly adjusted by our body therefore fully preparing yourself for minor health issues will help you enjoy your safari trip to the content of your heart.
5. Waterproof backpack
Unlike other simple expeditions, you carry a lot of items in your exploration, from your extra pair of clothes to gadgets and different types of equipment, you carry several materials with you all the time. Therefore you need to be extra careful regarding the safety and well being of all your important stuff, so, carrying a waterproof backpack will ensure their protection as safari carries a lot of risk of getting your equipment wet. It doesn't have to be rainfall; simply losing a footing on the water surface during your trip can ruin your gadgets.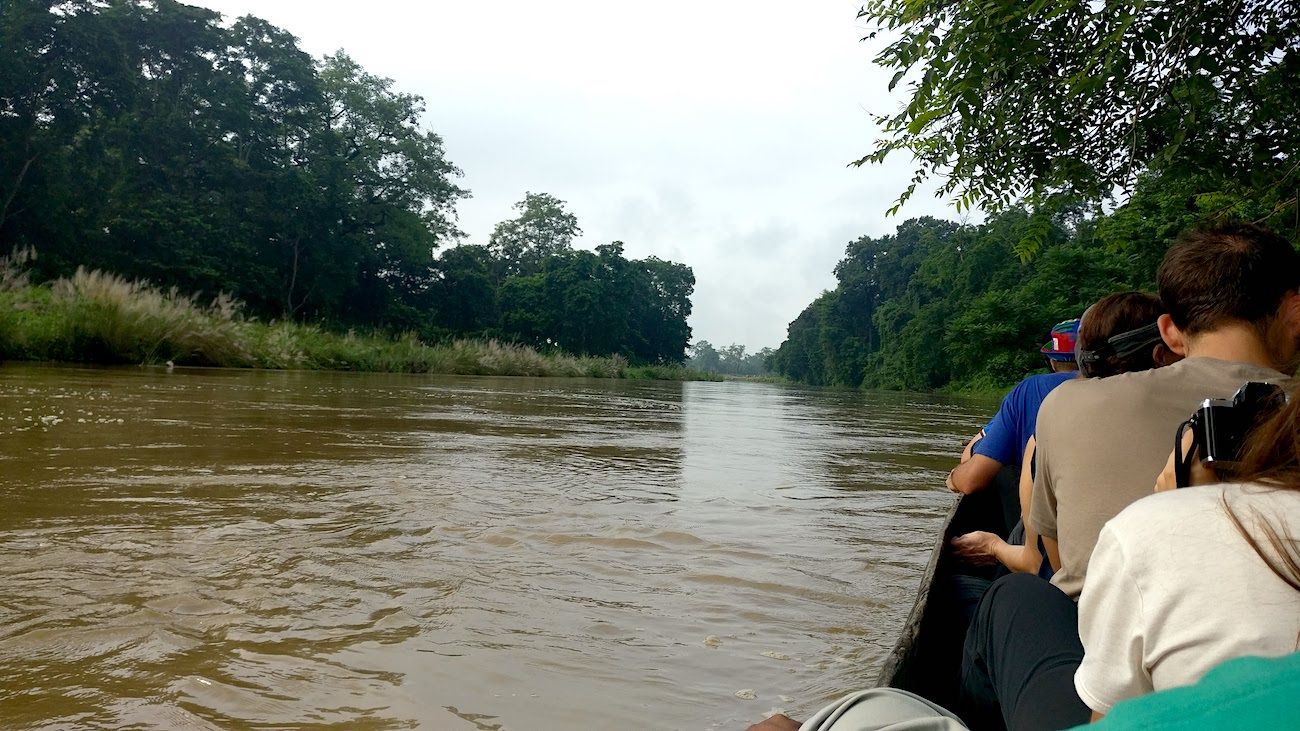 Also, another advantage of carrying a waterproof backpack is that mostly they are designed to resist the dust as well. So, your phone, camera, and other waterproof accessories that can be affected by the dust will remain intact and safe. Furthermore, the backpacks are easier to carry around with several slots where you can store your equipment in an organized manner rather than just stuffing it in. So instead of carrying several fanny packs and bean bags, you could put good use of these multifunctional backpacks that come in handy on dire occasions with benefits of a proper, well-organized trip and easily portable feature.
6. Skin protection and sunglasses
If you are planning a safari trip to the African continent, the weather can be pretty hot and the sun can be intense. So, pack the sunscreen lotion in your backpack to protect your skin from the sun for the parts where your clothes don't cover. Also, carrying a set of lip balm will help you to fight dry and chapped lips in such harsh environments.
Besides the intense hit, the dust can be also pretty troublesome, it is very harmful to your skin, it can make your skin dry, dull and rough, so frequently putting on protection lotion will keep your skin surface smooth and moisturized. Further, sunglasses are a pretty essential tool in hot and harsh environments, they won't just cool your eyes and reduce glare, sunglasses will also, protect your eyes in a dry and dusty environment.
In addition to those, carrying antihistamines and bug repellent will aid you to avoid irritating and painful bug bites. Likewise, packing wet tissue papers or normal ones will also be advantageous to keep you refreshed or if you need to take a natural break amidst the natural settings.
7.  Power bank and extra adapters
It will be quite a hassle if in the middle of the trip your battery drains and you can't use your phones or other gadgets. In the exciting lifetime opportunity, you need to fully prepare yourself for any unforeseen circumstances.
Putting power back on your checklist won't leave you disappointed, with the help of a power bank you can elongate the battery life of your important gadgets and phone to stay in touch or immediately share the magical moments you encounter. It will also be quite handy in the cases when you don't have access to electricity. There is no harm in preparing yourself for unexpected scenarios so you don't have to miss out on any significant moments.
Also, you need to properly study what kind of electrical plugs are used in the country that you are about to visit and prepare yourself with the appropriate adapter. You can also throw multiplugs in the mix, there is a possibility that the power points in remote areas can be limited, so carrying one of these will help you to charge multiple devices at once making you all set for the adventure next day.
8. Guidebooks and maps
Is it your first time setting out on a safari expedition? or do you think you could use a proper detailed guideline on the safari region with to-dos and not-to-dos list?. If so, the safari guide book of your destination will be quite valuable to know about the specialty of the tour. These kinds of reference books also contain a comprehensive list of the animals and birdlife that you can encounter in the area according to the season. This way you can also choose the perfect time to explore the area to encounter the beauty of wilderness that you have always been eager to see.
Moreover, carrying your guidebooks on game drives looking to identify the species of birdlife or wildlife will add a different level of excitement to your tour as you will be keen on identifying the next beauty of the wilderness by yourself.
Although your tour guide will be briefing you about the location and specialty throughout the game ride, with the help of a map you can pinpoint the location where you are at, also, with the benefit of being able to mark the location if you encounter rare gems of the tour. These memories and information can be quite handy if you are planning a second visit.
9. Snacks and water
The snack stops can be pretty afar along the safari route, so if you are travelling with your children then preparing yourself with water and snacks is definitely a necessity. Once you set out on the exploration, it may take more than the anticipated time if you encounter animals in action or something interesting so, there is a possibility of frequent re-scheduling of the lunch break. Thus, carrying snacks and refreshing fluids will keep your nourished and refreshed so you won't be tired after getting hungry and with low energy to celebrate the exciting part of the exploration.
Also, if you are set out on the safari tour in the African continent, you need to be very mindful about keeping you frequently hydrated. The heat in these regions can be pretty intense and lack of properly hydrating can lead you to dehydration, dizziness, and heat strokes. So, including snacks and water on your packing checklist is very essential as they can be lifesaving at the moments. Therefore, don't mind packing a few of your beloved energy bars, favorite snacks, and healthy beverages, to enjoy the crispy and tasty delights re-nourishing your stamina in the once in a life-time expedition.
10. Headlamp or flashlight
The night lighting around the camping areas can be pretty poor, so it is recommended that you carry a set of flashlights or headlights of your own. Headlights will also help to walk around in the lodging areas so you can easily avoid the crawling animals or any wildlife wandering around the vicinity.
Even if most of the camps will provide you with their own lamp or flashlight equipment, carrying an extra set of your own will be a sensible the decision if by any chance the battery runs out or you face some technical difficulties. While staying inside a tent, the headlamp can be quite handy if you want to read some books or write about your expedition in a journal.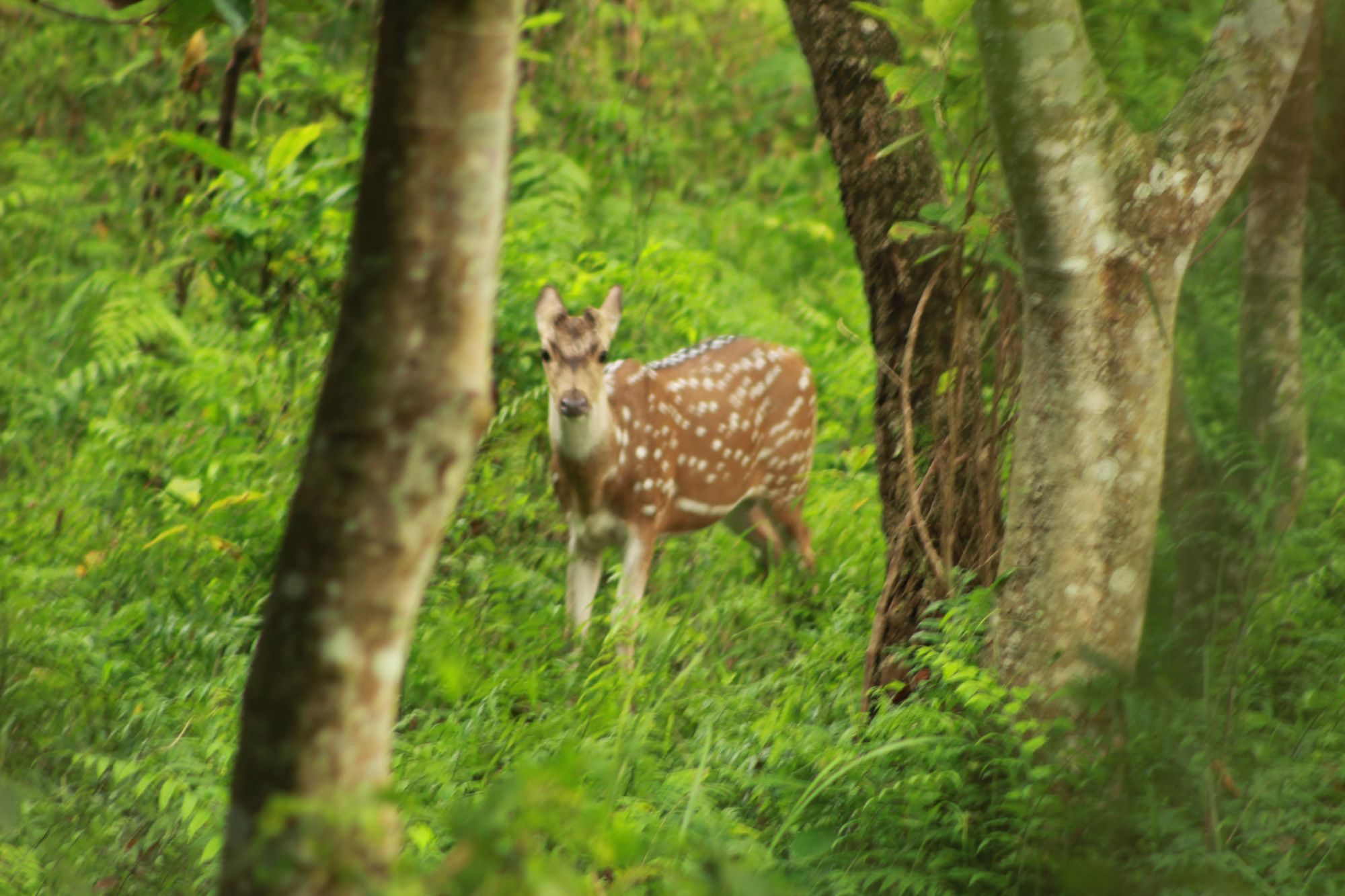 There is also a high chance that some of the delicacies of the wilderness can be only explored during the night time, during these hours, the flashlight or headlight will be quite handy to lead the way and see where you are going. In addition to those, during some part of the exploration, the charging of your electronic device can be limited so, you might not want to just count on your phones in every situation, the hand's free feature of a headlamp or a flashlight will be quite convenient if you are a foot or when you are eating.