When you are traveling on a new destination, you might be lost about where to start your exploration from or what places you shouldn't miss. Likely, when you are traveling with your children you need to be extra mindful about the places to visit considering their safety and convenience with the responsibility of making it a fun-packed vacation for the family.
So, if you have plans to Visit Nepal anytime soon, here we have listed a few things that you could do in your travel to this beautiful landlocked country. We have combined the possible way you could navigate your travel in the country, from religious and historic sites to fun-filled destinations. Among the infinite possibilities on how to travel around with kids in the country, these are some ideal choices that are convenient for a complete joyful family trip.
1. Take them on the Kathmandu valley tour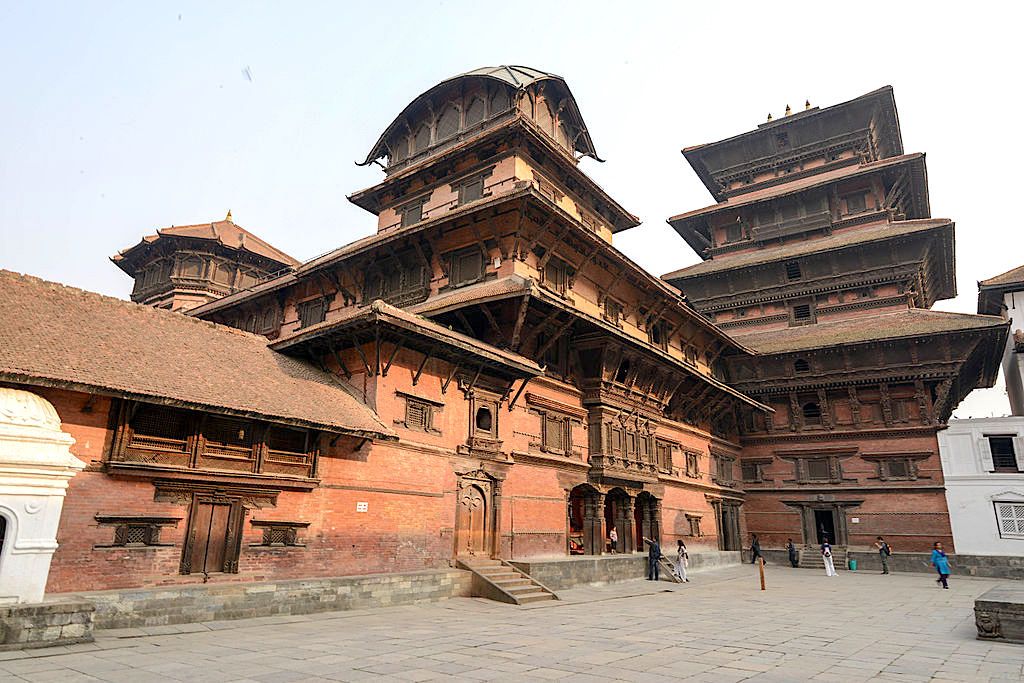 Kathmandu, the beautiful city known for its temples, historic norms and cheerful settings is definitely a not to miss destination in your family trip. Among the 10 World Heritage Sites in the country, the valley alone treasures the seven of these heritage sites; Kathmandu Durbar Square, Patan Durbar Square, Bhaktapur Durbar Square, Saywmbhunath Stupa, Boudhanath Stupa, Chanbgunarayan, and Pasupatinath Temple.
Besides these popular sites, the valley also boasts sites with hypnotic settings and untainted natural beauty like Godawari botanical garden, Dhulikhel hill station, Nagarkot hill station, Pulchowki danda, and so on. You will never run out of things to in this mystical city engraved with rich Newari beauty and culture. If you seek more than sightseeing and want your kids to develop an interest in history, you could take them to museums all across the beautiful valley. Further, the capital valley also has tons of delightful local cuisine to offer, you could take a stroll down the city with your family and taste diverse cultured dishes the valley has to offer. The city's star dishes are; Thakali khana set, Newari lunch, MoMos, Chowmein, Yomari, Juju Dhau, Sel roti, and many other sweet delicacies, so, make sure you have your fill with these before you set out on your next expedition.
2. Explore the city of lakes Pokhara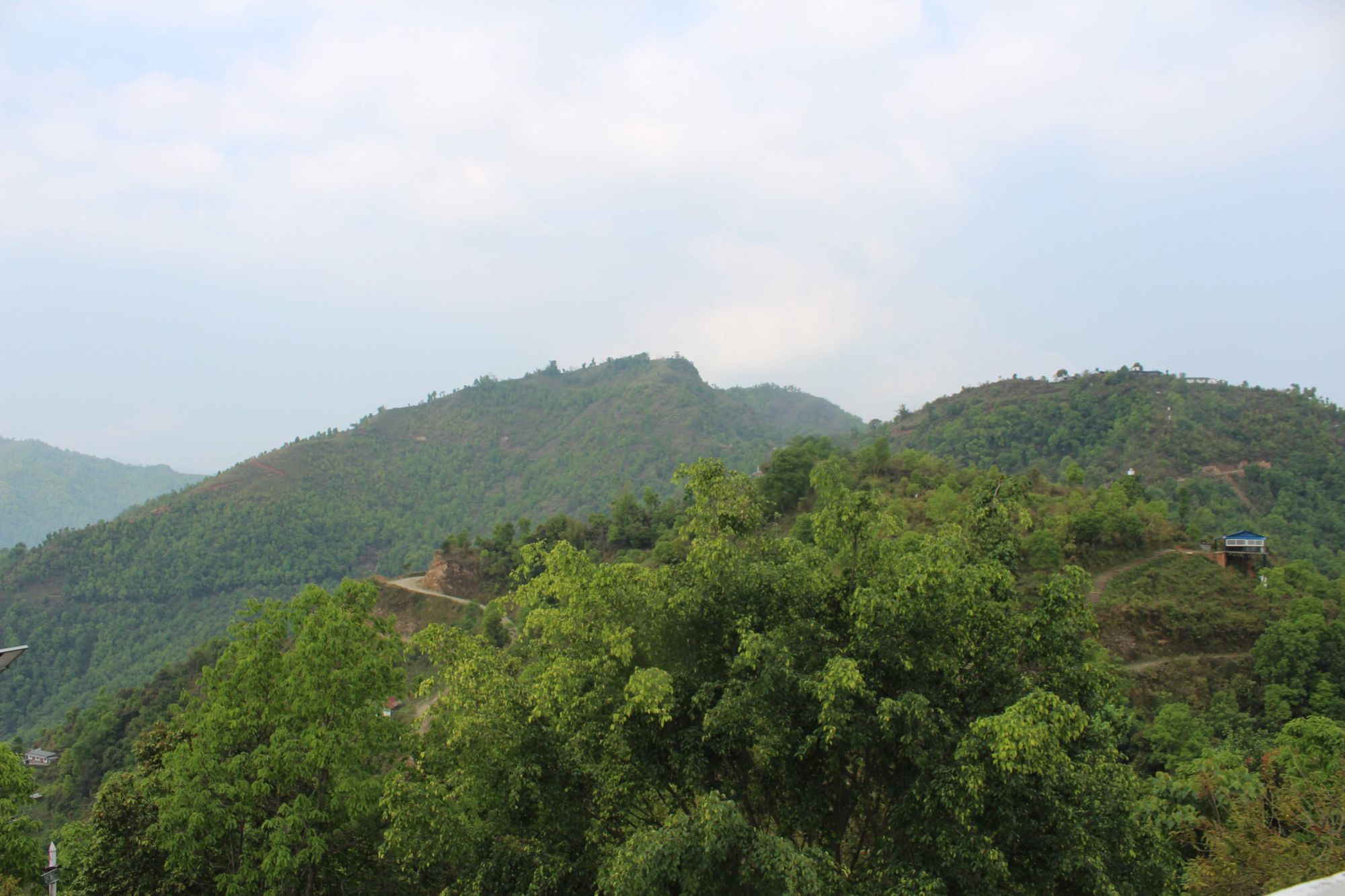 The lakeside town has been successfully established itself as the hub for the tourist attraction in the country. The city offers spectacular natural sceneries, mountain views, and adventurous sports like mountain biking, rafting, bungee jumping, paragliding which can't be simply outshined. Similarly, if you are looking for an ideal destination to spend quality time with your children, this heavenly setting won't disappoint you.
You can set out on exploration in the peaceful environment enjoying the placid beauty of lakes like Maidi Lake, Khaste Lake, Dipang Lake, Gunde Lake, and lakes that identify the city; Begnas and Phew Lake. You can also enjoy boating on these lakes with your children floating on the dazzling water surface, further, if you are simply planning to enjoy the company of your children in the harmonious surroundings, you could take them fishing in the permitted sites. Also, you shouldn't miss the Pokhara Shanti Stupa on top of Ananda hill and Srangkot tower from where you can view the outskirts of the city and the magnificent Annapurna Himalayan range.
Besides these, you can also explore the mystery of Gupteshwor Mahadev Cave and Mahendra Cave, visit Devi's fall and learn about mountain and mountaineering history in depths from the International Mountain Museum.
3. Jungle safari at Chitwan National Park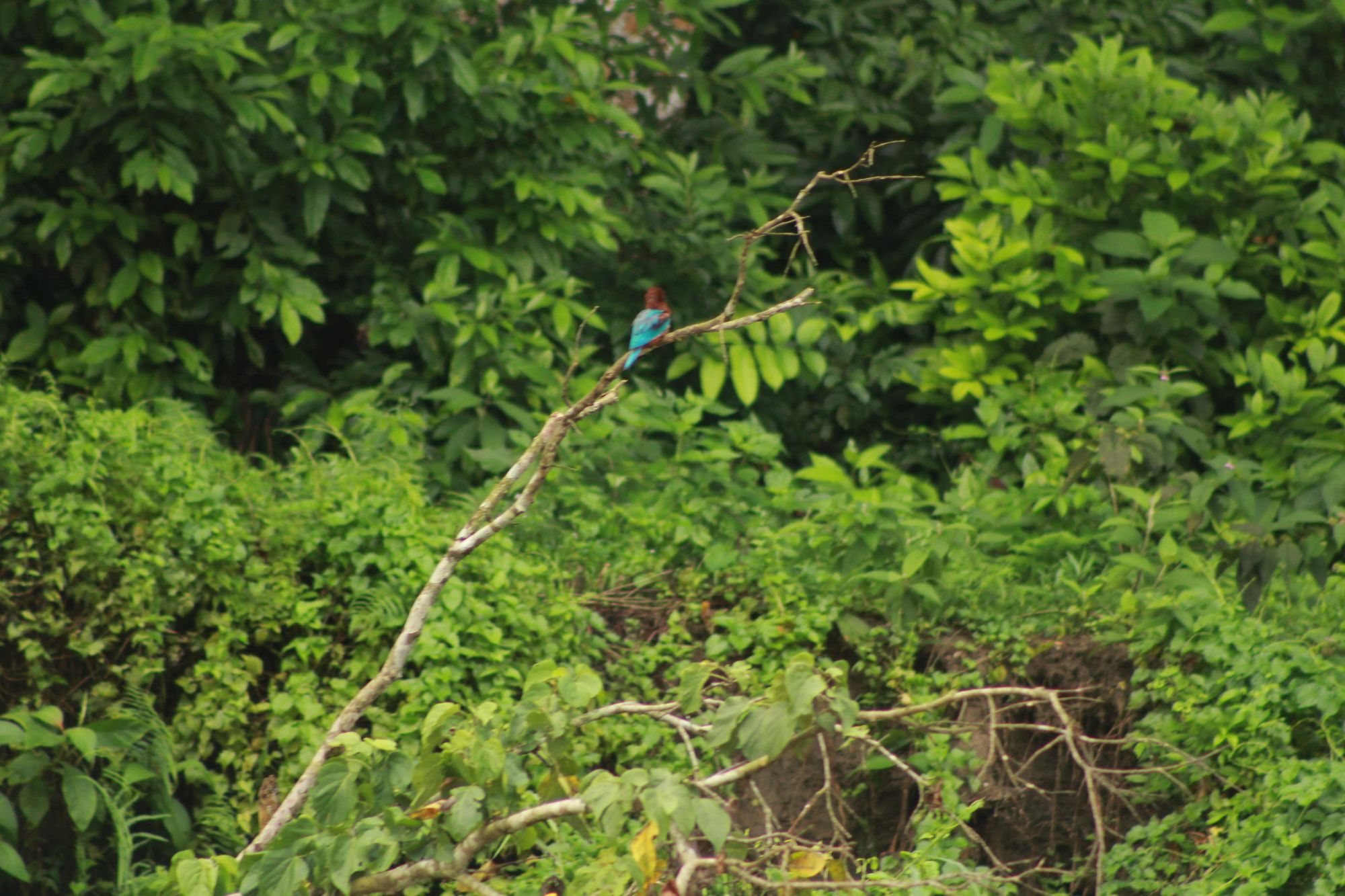 Are you kids fond of wildlife and wilderness? If so you can take them on the jungle safari the country has to offer. Among the star locations for jungle safari, Chitwan National Park stand on top of them, being listed on the UNESCO Wolrd Heritage Site, the adventure on this park will be worth the trip. This site is one of the top class family vacation destinations experiencing the beauty of wilderness and wildlife from up close.
The first national park of the country which covers 332 sq. miles is home to more than 500 species of migratory birds, one-horned rhinos, Asian elephants, bears, tigers, and crocodiles. To set out on the adventure of your life with your children, you can choose various options from Elephant safari (which is undoubtedly most fun) to simple jungle walk or Jeep drive safari.
Also, the city is quite popular for its diverse culture, rich traditions, customs and mostly for beautiful Tharu culture and their traditional dancing style. This will also be a perfect chance to get your children involved in the expedition of nature, trying to understand its natural cycle, getting lost in its fascinating mystical warm arms and above all developing respect for Mother Nature, so this could be a valuable trip and a portion of life lessons.
4. Visit temple on the hill--Manakamana Temple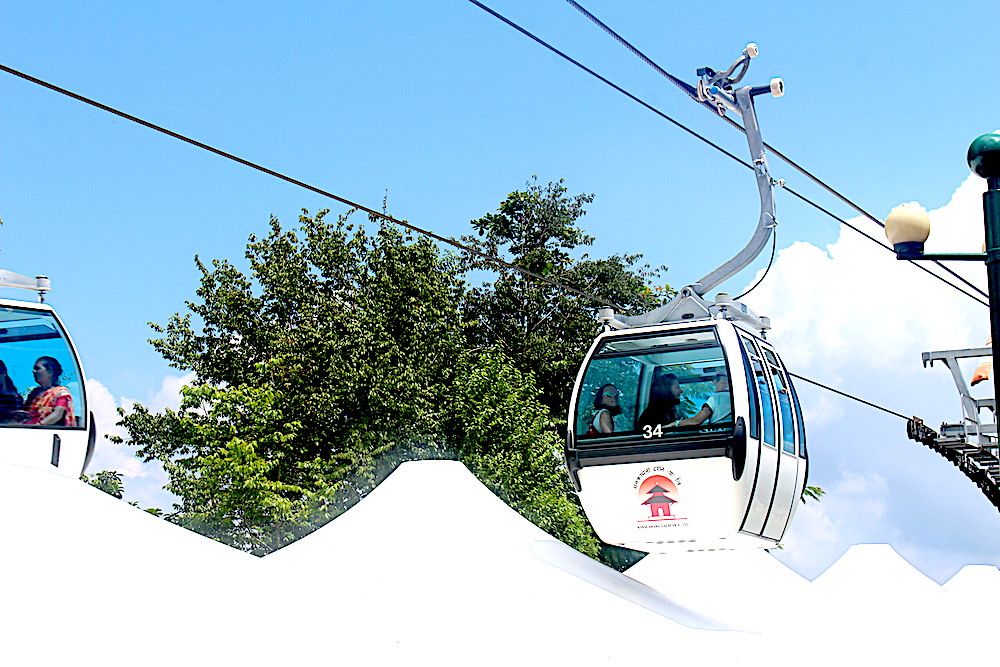 Located at the distance of 105km to the west from the Kathmandu valley approximately 3 hours' drive, this temple of Goddess Bhagwati (who is the incarnation of Goddess Parvati), this is one of the sacred places in the Hindu religion. The combination of two words 'Mana' which is translated to heart and 'Kamana' which means wish, it is believed that the Goddess fulfills the wishes of her worshippers who make it to the top of the hill; situated at 1302 meter altitude.
The major attraction of this destination is its cable car ride, the Mankaman cable service was launched in 1998 providing a beautiful ride on the high hills from the bank of Trisuli River. Your children will absolutely love this thrilling ride that will last about 10 minutes covering 2.8 km distance from the bank of Trisuli to the top of the Manakama hill. Also, if you like the environment on the top of the hill and plan to spend the night, there are several restaurants and hotels that provide quality food and accommodation facilities. The cable car service is operational from 8 am to 5 pm, so, you can easily set out on your next adventure in the morning.
5. A refreshing day at Chandragiri Hills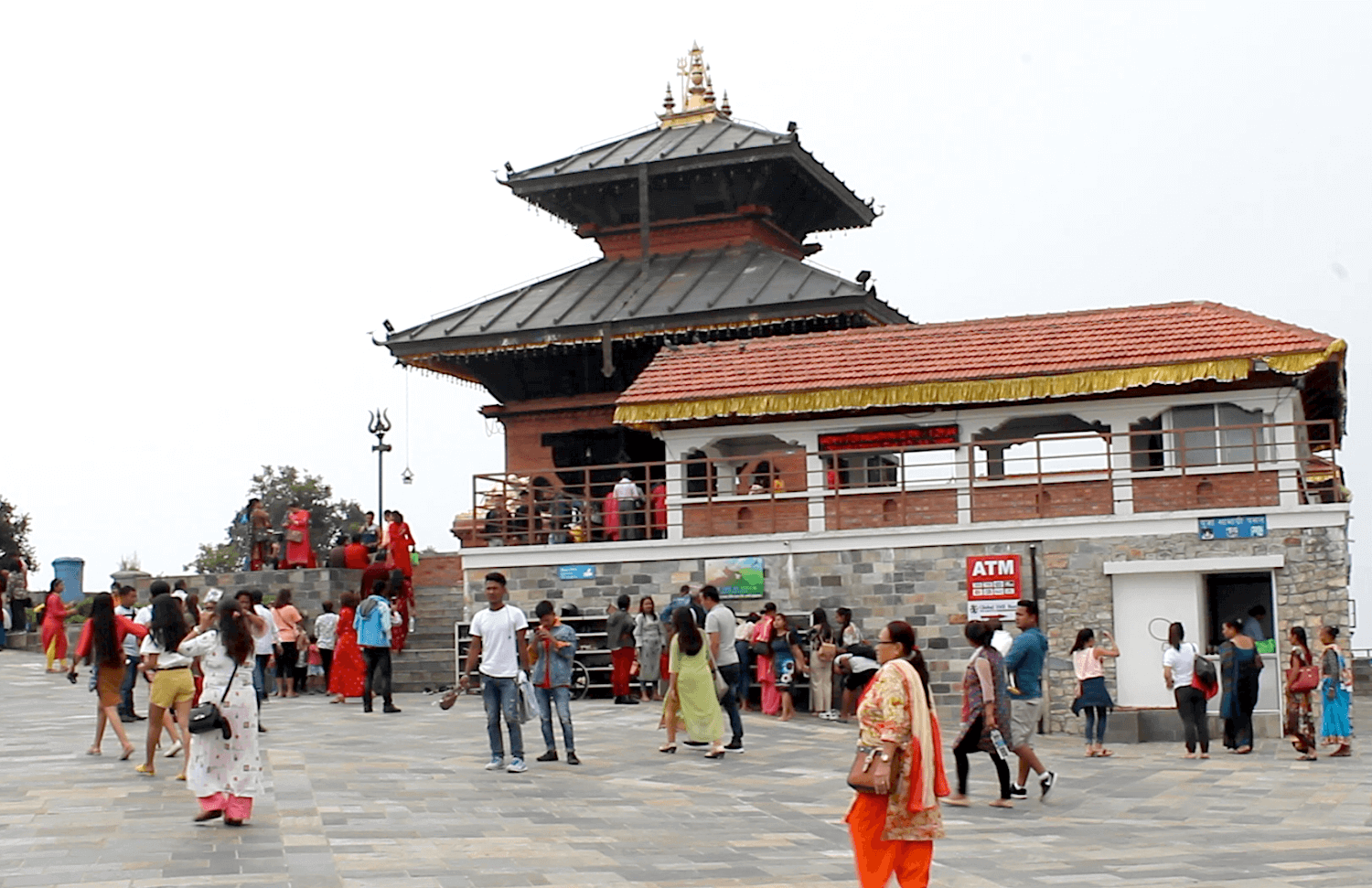 This is one of the most stunning vacation spots the country has to offer. The Chandragiri Hills is located at just a distance of 15km southwest from the capital, in recent this region has evolved into one of the most attractive and beautiful tourist destinations. The hill which is located at an elevation of 2251 meters has beautiful green scenic beauty and temple of Bhaleshwor Mahadev at the top; the temple which was worshipped by the late King Prithivi Narayan Shah before he conquered the valley and began the Shah dynasty in unified Nepal.
Your children will love the greenery, magnificent beauty, and simply mesmerizing view of the valley the hill has to offer. In addition to that, the 2.5 km cable car ride which lasts up to 9 minutes has been a successful star attraction in the tourist hotspot. If you want to add excitements in your children's exploration of Nepal, you shouldn't' miss this fascinating cable car ride. Further, the cable car service provider also offers several kinds of discounts for your children; like if your children are below 3 feet s/he gets a free entry and up to 40% discount for children below 4 feet.
6. Enjoy the delights of homestay
It can be quite challenging to make your children feel comfortable in a home-like environment. So, you can choose the alternative choice for hotels and pick home staying where you and your children will settle in the homely atmosphere enjoying the delightful and healthy homemade dishes.
The country's Community Homestay Network has been growing over the past years, so, you will almost find home staying facilities all over the country. Choosing a homestay that provides quality services will be a lot better than choosing an expensive hotel. In the homestays, you can freely relish the family-like environment without having much to worry about the children, in addition to that, you can easily enjoy the local star attraction guided by the host family, frequent short walks and local temple visits. Moreover, you can deeply understand the local culture, learn a bit of language and maybe forge a strong bond if you choose a homestay. Some of the most popular homestays destinations in the country are Nagarkot, Patan, Nuwakot, Palpa, Chitwan, Bandipur, etc. where you can expect top-class services that can match the stay-in services provided by any star hotels.
7. Tagging along in the water adventure --Rafting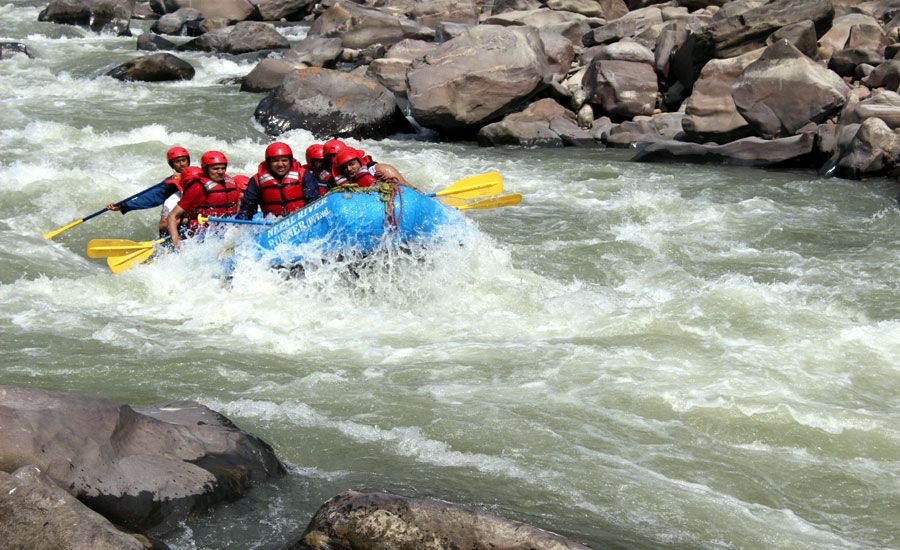 White water rafting is a great way to spend time with your family; you can make your trip to Nepal different from other vacations involving them in this fun-filled water adventure. The star locations for rafting like Bhotekoshi and Trisuli which are close to the Kathmandu valley are an ideal location to enjoy the quality family time. Similarly, other destinations like Seti, Karnali, Kali Gandaki, Sun Koshi, etc. are also renowned names in the rafting world.
You don't have to worry about safety as the tour management company will provide you guide with years of experienced and equip you with security gear. However, there is an age restriction in rafting as the water sport is quite thrilling and dangerous, so, before you set out, make sure that your child's age is acceptable or not. If your children are comfortable on the water surface and can swim, this is not to miss adventure opportunities that they will treasure. Also, if you like the natural setting you can extend your beach stay, almost every rafting beach will provide staying facilities so, you can further enjoy the nightly campfire and sleep in tents under the sparkling stars.
8. Relish day hikes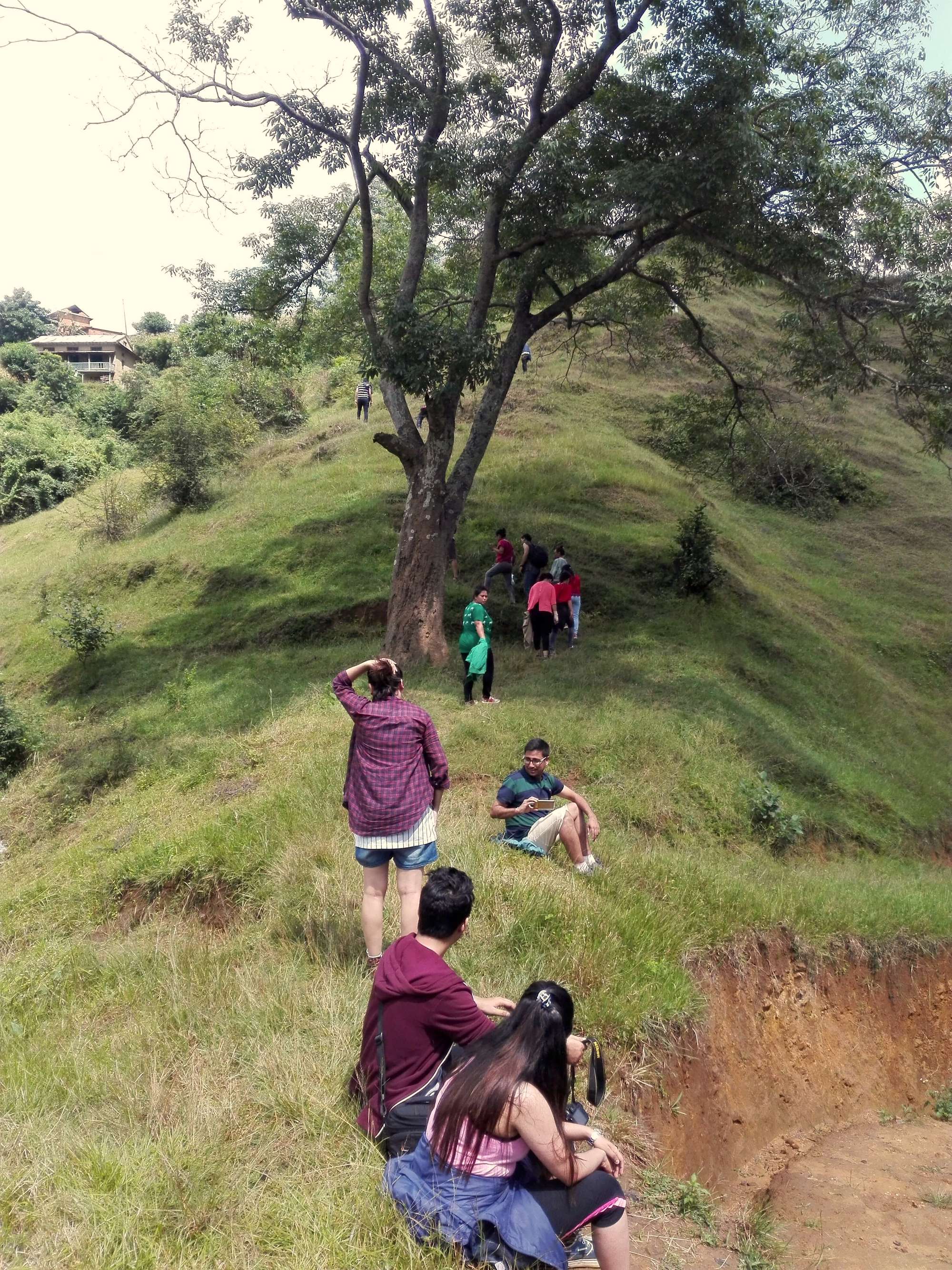 Another way of forging strong bonds with your children is relishing an adventurous ride in the realms of nature enjoying the beautiful scenery and inhaling the fresh cold breeze. Hiking also has tons of benefits like boosting bone density, lowering the risk of heart diseases, helps in building muscles and strengthening cores with the advantage of controlling weight, so it will be a fun-filled journey with many health benefits.
There are tons of day hikes available all over the country from which you can choose the destination which is convenient for you. Make sure your kids are up for it and have enough stamina to make it through all the way. If you are on a short vacation, there are several popular hiking routes close to a capital city like Jamacho hiking, Chandragiri hiking, Namoboudha hiking, Champadevi hiking, Shivapuri national park, Panauti, etc that you can include in your adventure list. Though, you have to make sure that your children can enjoy it and the hiking trails aren't too complex. You can use several motivating factors like packing their favorite snacks, drinks, letting them choose the route, and making the trip fun-flexible to boost their spirits.
9. Savor the taste of mid-ranged treks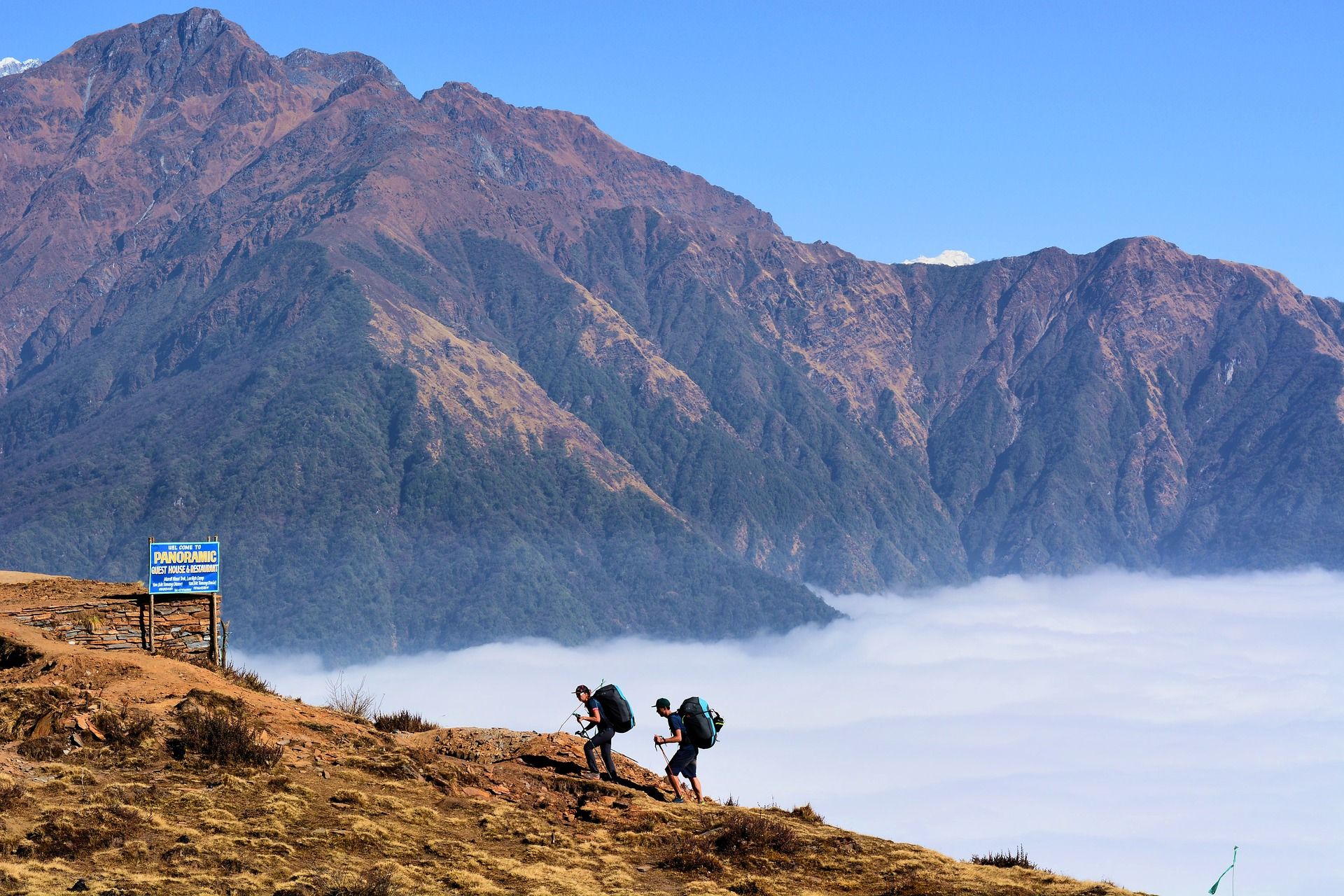 If your children want an elongated walk in nature and if they are old enough you can set out on mid-ranged trekking routes that last for about 3 to 5 days. The walking on difficult terrains does carry some risks but it also has several health benefits the same as hiking, so, if you find a suitable trekking route you can start your expedition to explore the beautiful region. The most popular destinations for these kinds of trekking in Nepal are Annapurna and Everest regions which are pretty preferred in terms of communication and medical facilities.
There are also several other mid-route treks like Poon hill trek, Mardi Himal trek, Dolakha trek, Mustang trek, Langtang trek, etc, where you can include your children. But, trekking can be quite difficult compared to a day-hiking where you and your children will have to cover quite a distance on foot. Similarly, it will last for several days, so, if your children are not old enough for walking on difficult landscapes you better postpone this plan. However, if you and your kids are up for it, then you will have the adventure of your lifetime, exploring the hypnotizing beauty of mountain regions and savoring the diverse local culture and traditions.
10. Include Lumbini in the itinerary
The land of peace and birthplace of Lord Buddha (who is also known as Siddhartha Gautam) is a place that you should unquestionably include in your travel list. The birthplace of the pillar of the Buddhist religion has a different has a warm and peaceful environment which gives you a sense of serenity. Introducing your children to such a historic and religious site will help them to grasp the base of Buddhist religion and relish the peaceful environment.
Listed in the UNESCO World Heritage Site, this holy site has a lot to offer, from natural diverse beauty to ancient arts, traditions, and architecture, this exploration in this holy place won't have any dull moments. The major attraction like; Maya Devi Temple--the birthplace of Lord Buddha, Ahsoka pillar which was constructed by Emperor of India Ahsoka in 249 B.C, World Peace Pagoda, Myanmar Golden Temple, China Temple, and Lumbini museum which is dedicated to the life of Lord Budhha showcasing history as well as religious artifacts, shouldn't be missed in your expedition. So, if you have made your mind to visit Nepal, make sure that you have listed this elegant and peaceful family destination in your priority list.