Sandwiched between India and China, the Himalayan Kingdom, i.e., Nepal is surely one of the most engrossing and deeply adventurous places to visit on the planet. However, before you gear up for a walk along the Kathmandu streets or to hike along the trails, here are the five most important things to remember.
Home to the mighty Mt. Everest, Lord Buddha's birthplace, and one of just a few nations in the world that have never been colonized, this spectacular nation covers diverse and exotic landscapes from the expansive flat plains in the south to the majestic Himalayan Mountains in the north.
Deep gorges, vibrant culture, charismatic people, and towering mountains – Nepal is the surely an ideal destination for cultural and adventurous vultures.
1. Common Social Etiquette in Nepal
Putting first things first, you will surely want to understand how you can sincerely greet the locals. The traditional way to greet the locals in Nepal includes putting your palms together as in a prayer style and greeting with "namaskar" or "namaste".
Also, you must remember to address people older than you respectfully using the term "didi" for women and "dai" for men. While interacting with the locals in Nepal, remember not to step over someone's stretched-out legs or touch anyone with your feet since these acts are regarded as impolite.
Once you have mastered the art of interacting with the locals, you should ensure that you abide by the local culture and not to offend anyone or anything.
Note that in Nepal, it is never acceptable to dress up in revealing clothes such as shorts, for women in particular. When you go for a swim, wear a one-piece instead of a bikini. Also, PDA or public display of affection is not common in Nepal and it would be better if you avoid such gestures.
In case you get an opportunity to visit a Nepali home, make sure you remove your footwear outside before entering. When having dinner, make sure you wash your mouth and hands before eating. Also, you must avoid self-service and let the host serve you instead, and avoid the serving bowl or other utensils from which the food is being served to come in direct contact with a used plate or spoon.
Bon appétit!
2. Adventure Experience in Nepal
Thanks to the incredible terrain in Nepal, it is no surprises that the country offers some of the most fascinating destinations for adventure freaks. When you grab an adventure gear, remember to hire a buddy as well. Hiking or trekking along can be really risky for several reasons.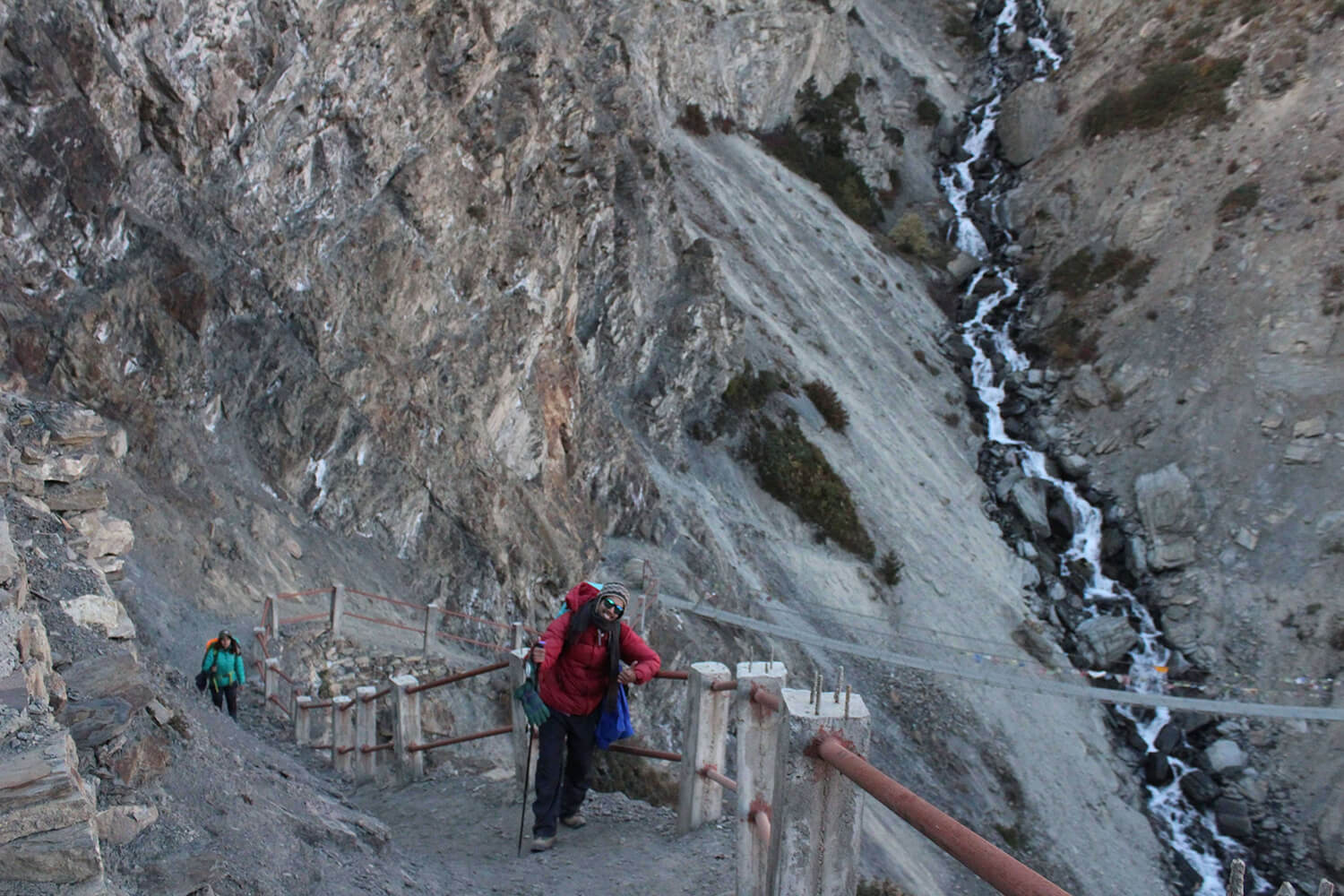 Also, you can consider hiring a guide, the mountain areas and the woods can be confusing as well as dangerous and you may get injured or even lost in the wilds. In case mountain climbing or trekking is on your bucket list, be careful and ready to counter frostbite as well as altitude sickness. Also, make sure you dress appropriately and avoid carrying more weight than what you can handle comfortably.
Along with hiking and trekking, Nepal provides a diversity of opportunities for outdoor adventures to pamper those who crave to feel an adrenaline rush.
Whitewater rafting in Trishuli and Bhote Koshi, canyoning, mountain biking, rock climbing, paragliding, and mountaineering are some of the most action-packed options. In case you are particularly valiant, you can take up the second-highest bungee jump on earth, which takes place over the majestic Bhote Koshi River.
Regardless of what you choose, be mindful of the risks and exercise caution while enjoying the adventures Nepal has on offer.
3. Water Safety in Nepal
In case you plan to stay in Nepal for quite a while, you must consider carrying a boiling pan as well as filter for making the tap water safe to drink since the tap water in Nepal is mostly unsafe to drink, even if it is from your hotel. Also, make sure you avoid fruits that might have been washed with the contaminated tap water. Moreover, you must avoid adding ice to your soft or hard drinks since the ice may have been prepared from the tap water.
Make it a rule to consume only packages or bottled drinking water, which is readily available in almost all departmental stores across Nepal.
4. Nepali Food (Dal Bhat)
Don't forget to bring your appetite when travelling to Nepal. The restaurant and local food stores across the country offer a wide range of traditional as well as popular international cuisines and, therefore, you will never go hungry. Also, a diversity of side dishes is available here to pamper your taste buds. Side dishes in Nepal mostly include different fresh veggies such as cauliflower and potatoes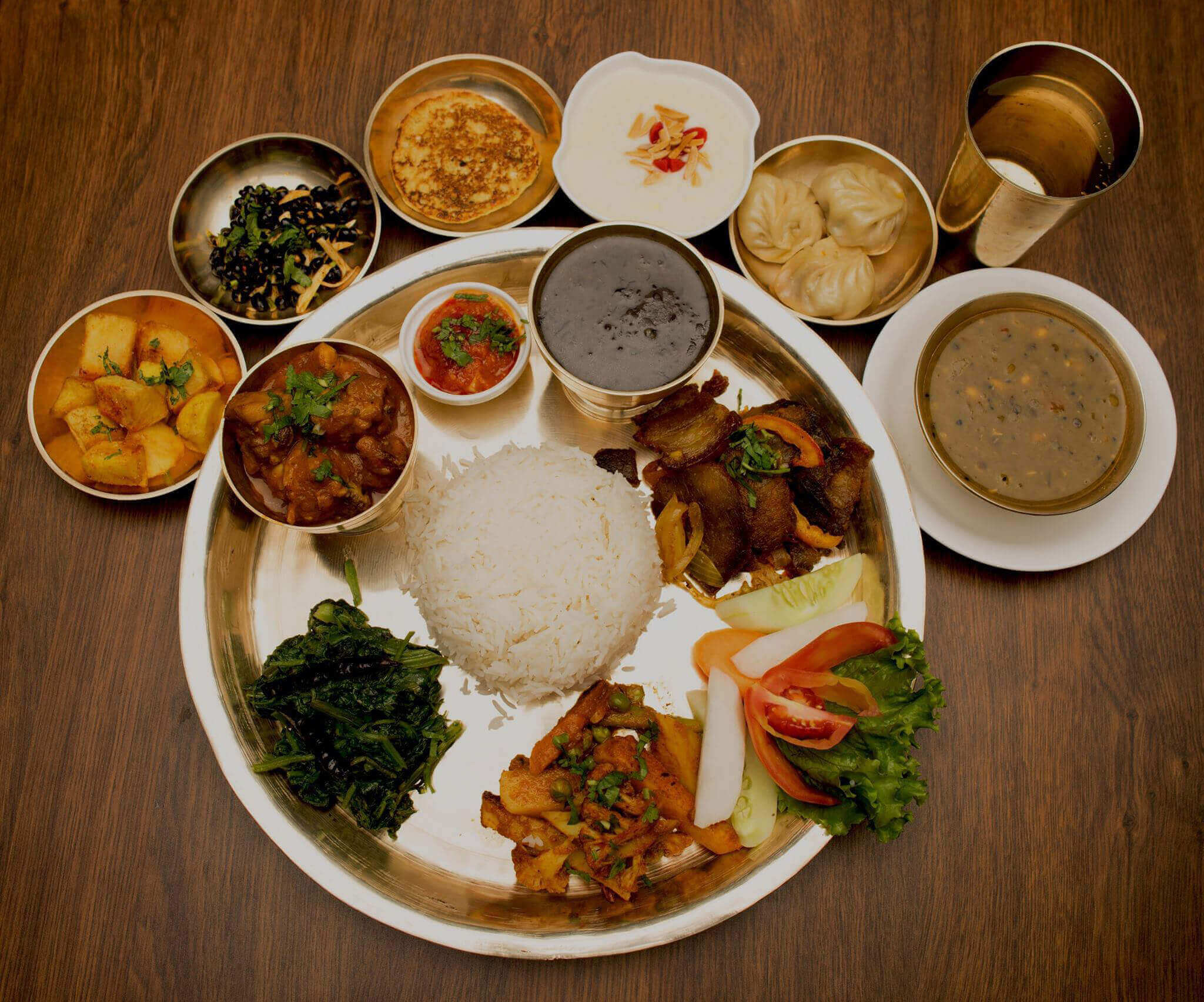 Traditional Nepali cuisine is mostly spicy, but you can always specify how hot or mild you want your food to be when placing an order. Also, you can taste the cuisine ahead of order it at any restaurant across the nation.
5. Everest Mountain Flight Tours
In case hiking the infamous and utterly demanding mountain is not your forte, you may still adore its majesty and wonders by opting for a scenic flight provided by several local airlines. These flights depart from the capital city of Kathmandu between 7 to 9 am and provide you with a once-in-a-lifetime opportunity to drift up and over the snowcapped peaks, the clouds, and gaze the stunning array of rivers, glaciers, lakes, and gorges below.
Most aircraft use non-tinted, clear windows that help you capture some breathtaking stills as memories that will undoubtedly thrill and captivate you for the rest of your lifetime.
The bottom line
Amongst all South Asian countries, Nepal is arguably the most fascinating to visit. From incredible terrains that almost beg to be explored to the fullest to Nepal's colorful, lively, and utterly welcoming locals who are always on their toes to share a glimpse of their traditions and culture with you.
As such, a visit to this exotic country is destined to inspire, excite, and entice even the most demanding and intrepid travelers.