Chitwan Jungle Safari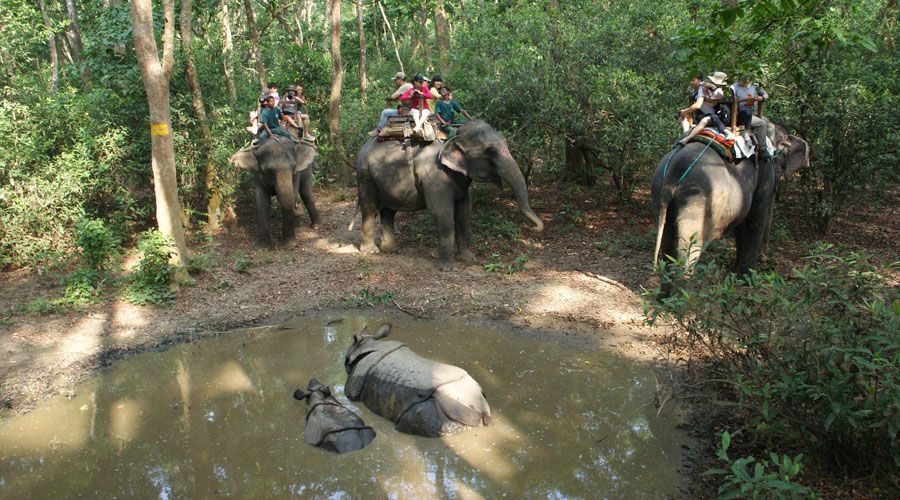 Chitwan Jungle Safari trip starts either taking a car or bus drive from Kathmandu or Pokhara. There is also a regular flight connecting Chitwan and Kathmandu.Jungle Safari on the elephant back, jungle walk, canoe ride, jeep drive etc will be the part of your wonderful tour to Chitwan making it lifetime amazing adventures.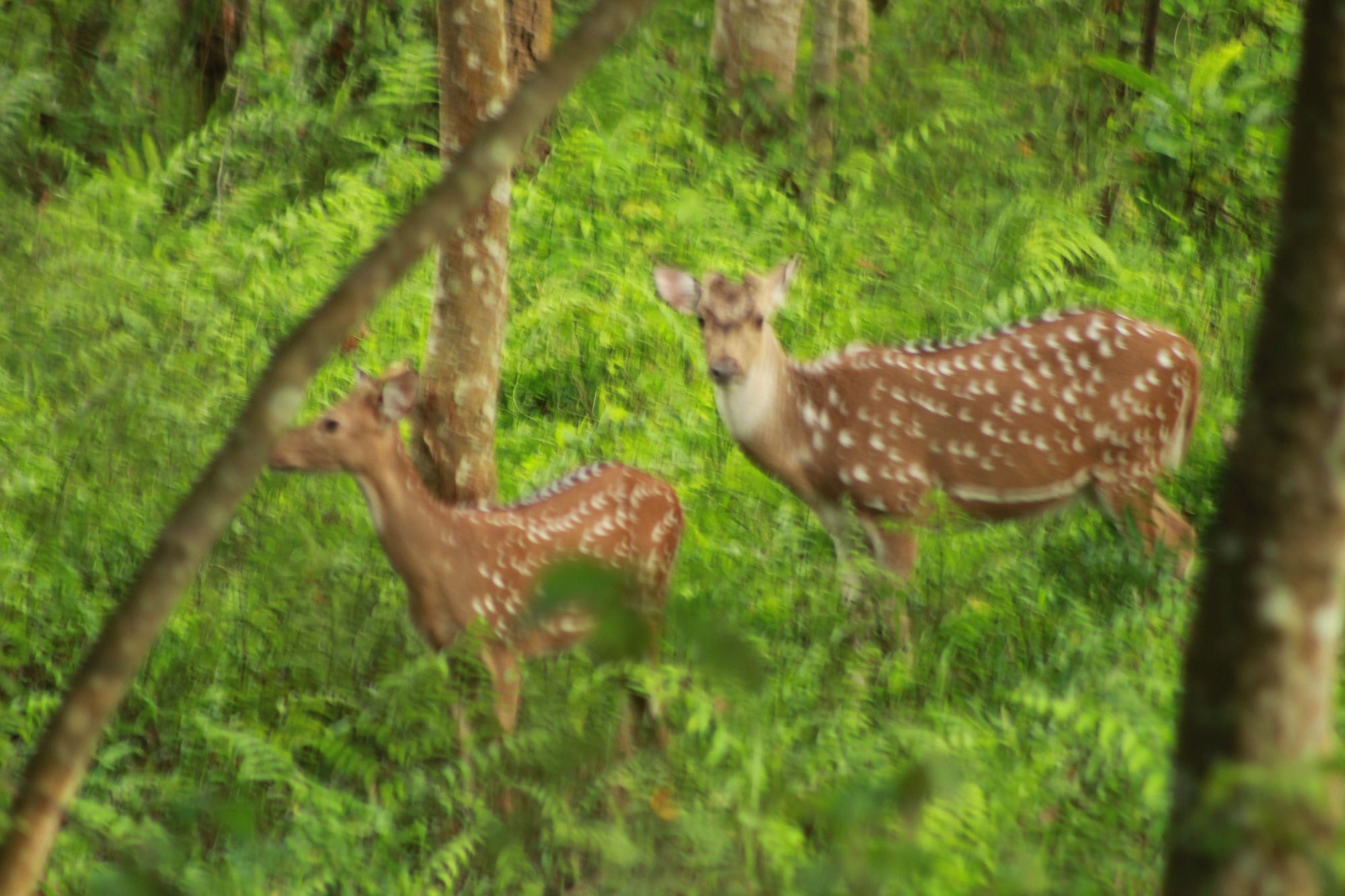 It is the home for the endangered Royal Bengal Tiger, One-Horned Rhinoceros, Langur Monkeys, Jungle Cats, Mugger Crocodiles, Wild Boars, over 500 species of colorful beautiful birds.
The Tharu culture, their way of living, culture, and tradition and the most attracting heart touching Tharu Dance is the most fascinating experience of Chitwan tour.
Bardiya Wildlife Safari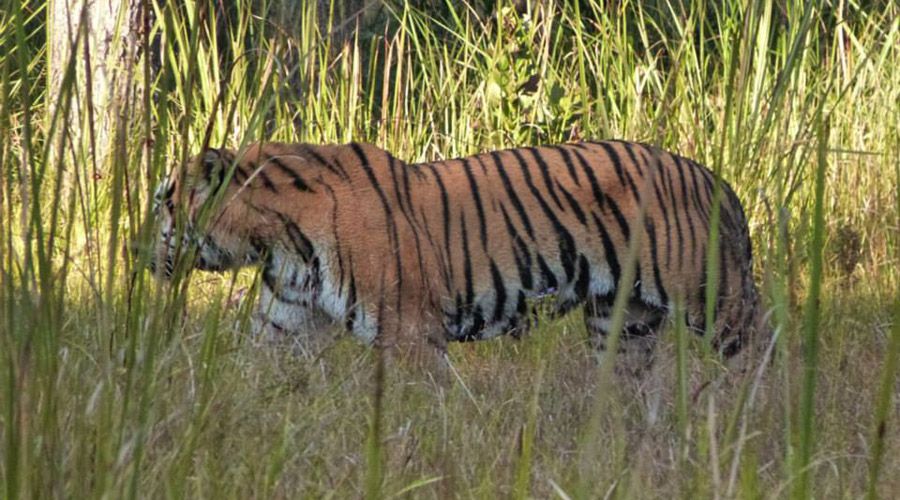 Wildlife safari in Bardiya National Park is the outstanding wildlife experience of a lifetime. It includes an elephant ride, canoe ride, bird watching, jungle walk, 4 Wheeler jeep drive, visits the local village, cultural program, etc. While doing the jungle safari you can observe about 50 different mammals, more than 400 species of birds, and varieties of reptiles and aquatic animals.

You can either take a flight or drive to Bardia National Park and start the Bardia Wildlife Safari.

Excellent habitats for most of the endangered species of wildlife and birds such as all of the endangered rhinoceros, swamp deers, wild elephants, the Royal Bengal Tiger, blackbuck, Gharial crocodile, and Gangetic dolphins. The enchanting birds such as Bengal florican, Silver-eared Mesia, and Sarus Crane makes the environment of alluring.
Koshi Tappu Wildlife Reserve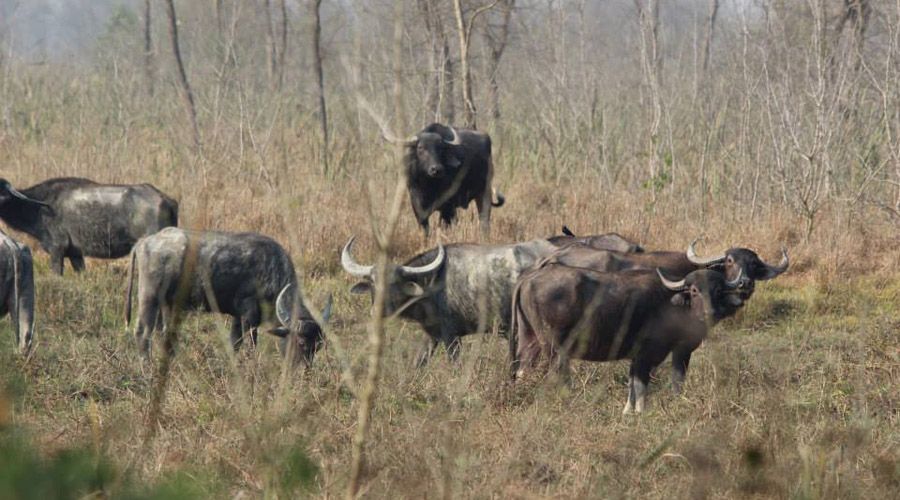 Koshi Tappu Wildlife Reserve is a birdwatcher's paradise, at the eastern Terai of Nepal covering the area of 175 sq. km of wet grassland Koshi Tappu (meaning island of river Koshi).It is home to at least 493 species of birds, as well as being the last habitat of the endangered Arna (long, pointy-horned wild water buffalo).

It's a wonderfully serene spot and most travelers who visit are birdwatchers in search of rare species such as the swamp francolin, Bengal florican and Sarus crane. Migratory species from Siberia and Tibet take up residence from November to February. A wide variety of Ducks, herons, storks egrets, ibis are seen on the Riverbank. Aside from tigers and rhinos, there's still plenty to see such as Gangetic dolphins, blue bulls, deer, golden jackals, marsh muggers, fishing cats, mongooses, civet cats, and porcupines. Wild-water buffalo(Arna) and Gangetic dolphin are the best attractions at Koshi Barrage. It has one of the few elephant stables of Asia.

The best time to visit Koshi Tappu is between Octobers to April.
Shuklaphanta Wildlife Safari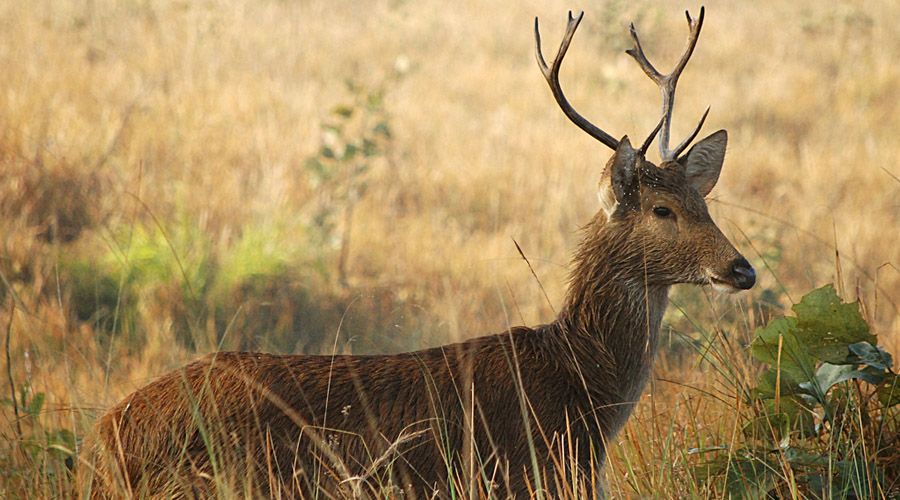 Jungle Safari in Shuklaphanta Wildlife Reserve is a worth tour for the wildlife lovers especially birdwatchers.

Shuklaphanta Wildlife Reserve is located in Kanchanpur district of far-Western lowland "Terai" of Nepal with the area of 305 sq.km. covered with spotless sub-tropical jungle. It is the second-largest wildlife Reserve in Terai.

The open grasslands and numerous waterholes of the park is a vast expanse of plain grasslands and Sal forests, while marsh vegetation is found along rivers and lakes. The park that was originally reserved as a hunting area was later converted to a wildlife reserve to protect swamp deer, the reserve now shelters almost 2,000 swamp deers, around 50 wild elephants, and 30 tigers. Over 700 species flora,28 fishes species, 12 species of reptiles and amphibians,46 mammals species and over 400 birds are found in the wildlife reserve.

Animals such as spotted deer, blue bulls, barking deer, hog deer, wild boars, leopards, jackals, langurs, and rhesus monkeys are found in the jungles. Among birds, the reserve provides habitat to sarus crane, swamp francolin, grass owl, warblers, flycatchers and the endangered Bengal Florican. Reptile species include marsh mugger, crocodile, cobra, and python. You can have a village walk and see the lifestyle of the local ethnic Tharu group.